Android 8.0 Oreo Officially Announced With Cool New Features
5 minutes read
42.7k Views
On 21st August 2017, coincidentally on the day of the total Solar Eclipse, Google has made an official announcement about the new version of Google Android 8.0 Oreo. This latest mobile OS brings many new features and improvement that comprises improved battery life, Picture-in-Picture mode, system optimization, improved security, new icons and emoji and several more.
Here, we represent a quick look on important announcement about Google Android 8.0 Oreo and its new features.
Google Android 8.0 Oreo – A Powerful, Smarter and Efficient Mobile OS
This latest version offers plenty of benefits to Android users. Users having devices such as Pixel, Pixel XL, Pixel C tablet, Nexus 5X, Nexus 6P and Nexus Player set-top box can install this version from day one. For other devices, users need to wait till the manufacturers to make the system available in their own OS version.
Google will also deliver its Android 8.0 to smart phones by the end of the year as it is working with its partners including HTC, HMD (Nokia), Kyocera, LG, General Mobile and Motorola as well as Sony, Samsung, Sharp  and Huawei.
Some Special Features of Google Android 8.0 Oreo
Enhancement in Battery Life
As battery life is very important for smart phones; this new feature gives several enhancements to perk up your battery life. For apps which are running in background, Google block those apps to perform certain tasks.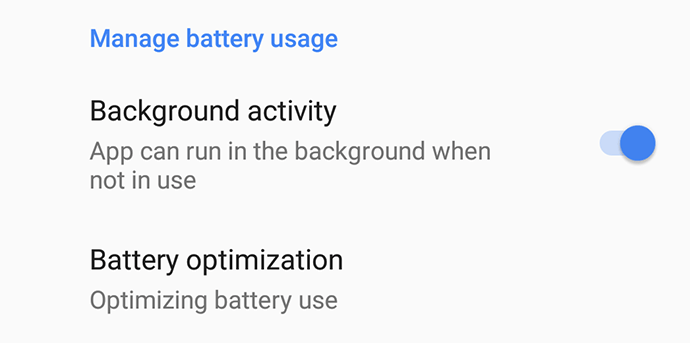 It also restricts background services as well as location updates during an idle app condition. The key improvement to make the battery life longer will be under the hood. Google has focused mainly on background services, implicit broadcasts and location updates.
Better UI and UX
With an aim to make an Android easy to use and powerful, this latest version has focused more on creating an elegant experience.
Improved Notifications
It has given provision to users to classify notification into custom channels. Moreover, user can update alerts for the entire channel. To set it to respond at your suitable time, you can snooze notifications. User can also verify the notification, if they missed by tapping on the notification dots, which you can see on the app. In addition, users get facilitated to preview content from notification prior to enter the app.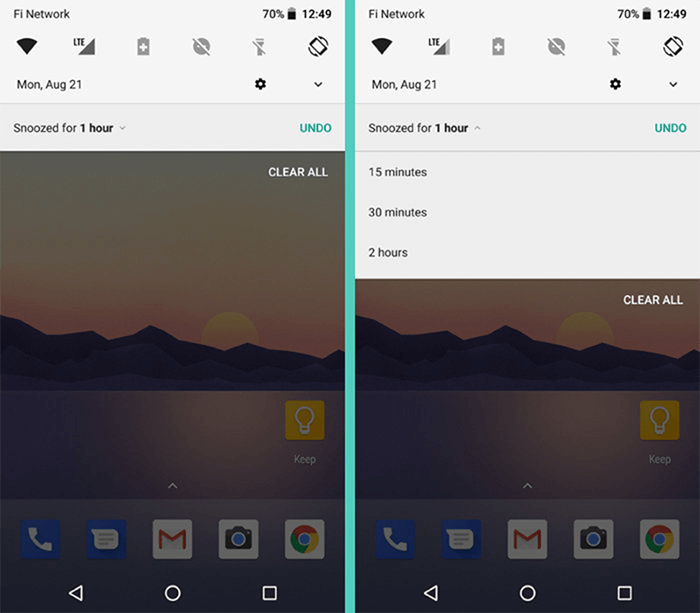 Besides, app developers are facilitated to set notification background colors to specify the type of notification, create timeout for notification, sensitive alerts as well as specific time period to read notification, otherwise it cancels that notification.
Picture-in-Picture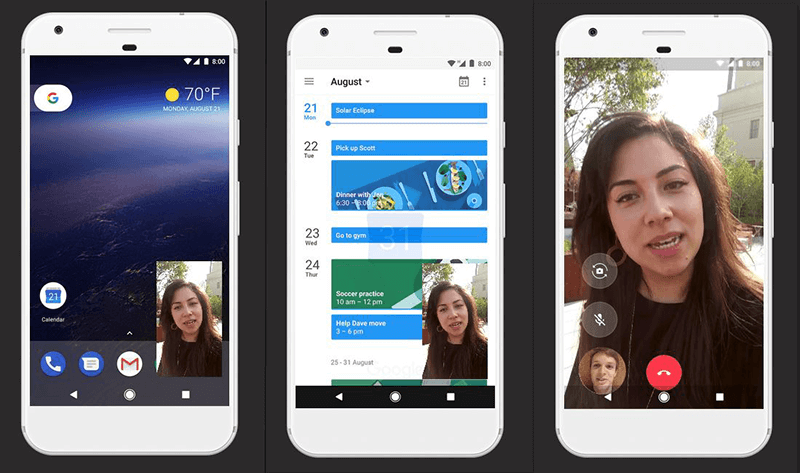 Android Smart phone users can enjoy PIP (picture in picture) mode in their phone which was available in Android TV, previously. This special feature is for watching video without any intermission and can operate the device for the other important task, simultaneously. Thus, this multitasking feature helps to perform more tasks at a time.
Autofill Framework
It eases users to fill forms easily and quickly to fill up repeated information. From signing up new information or credit card details related to online payment or a new service, autofill framework makes it efficient.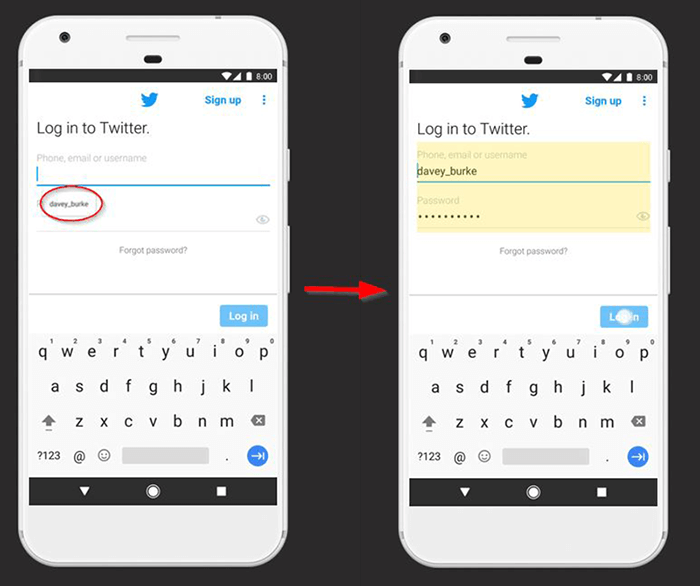 Users need to select the Autofill framework, then only they can able to use this feature in new and existing apps.
Play Store Security
With increasing the Play Store security, it automatically finds and remove the apps which are harmful. Google is scanning approximately 50 billion apps daily in around two million devices having Android 4.2 and its higher versions.
Protect and Find Your Device
With security features like an Apple's iPhone, Android 8.0 comprises features that make possible for users to find, lock as well as wipe their mobile device, if they find it missing.
Enjoy new icons and Emoji

You will find more than 60 new emoji in this latest version and also use existing blob characters which are redesigned. Android app developers can use new color support and also change and animate the icon shape.
Connectivity and security
With Wi-Fi connectivity feature, it allows to find and chat with each other using supported hardware without an internet connection or Hotspot. It also offers new Bluetooth Low-Energy 5.0 standard support.
Moreover, it's smart sharing features permits the OS to assume a photo context and select the best app that suits it. For instance, if you clicked a selfie, it finds an instant messaging app to hand over an image. Thus, it starts identifying user's behaviors and learns quickly to make smart sharing feature, more effectively.
For developers, there are new permissions introduced for security of apps. It has added security features by classifying permission grades as normal and dangerous. As concerning the higher security, phone answering ability is falling under a dangerous permission. With the Google Safe Browsing API integration, web browsing becomes more secure now.
There are several other interesting new features and improvement added by Google in this latest Android 8.0 Android OS version. For more information of this latest announcement, you can visit Android website. Using efficient Android App development, it becomes beneficial for developers to get advantage of this latest Android Oreo Version.