On May 20, 2020, Apple has finally rolled out its stable version of iOS 13.5. This ultimate public iOS version notably incorporates features made to restrict the spread of COVID-19, which is the biggest highlight of this update.
This update incorporates improvements, bug fixes, and changes to how Face ID works when iPhone users wear a face mask, alongside Coronavirus contact tracing feature.
What's New in iOS 13.5?
We predict this version to make small adjustments and correct some bugs, while also beginning to detect particular COVID-19 cases. Well, iOS 13.5 accelerates access to the passcode field on gadgets having Face ID when you wear a face mask. It launches the Exposure Notification API for supporting COVID-19 contact tracing applications from public health authorities.
This update also incorporates a choice of controlling automatic bulge of video tiles on Group FaceTime calls. Moreover, it might incorporate support for forthcoming hardware like the over-the-ear headphones or rumored Apple Tags tracking devices.
Here are all the new features of iOS 13.5:
1. Faster Unlocking With Face ID While Wearing Masks
iOS 13.5 makes it simpler to unlock an iPhone when a user is wearing a face mask. This stable version enables the procedure to become quicker in case the user is addressed to be wearing a face mask.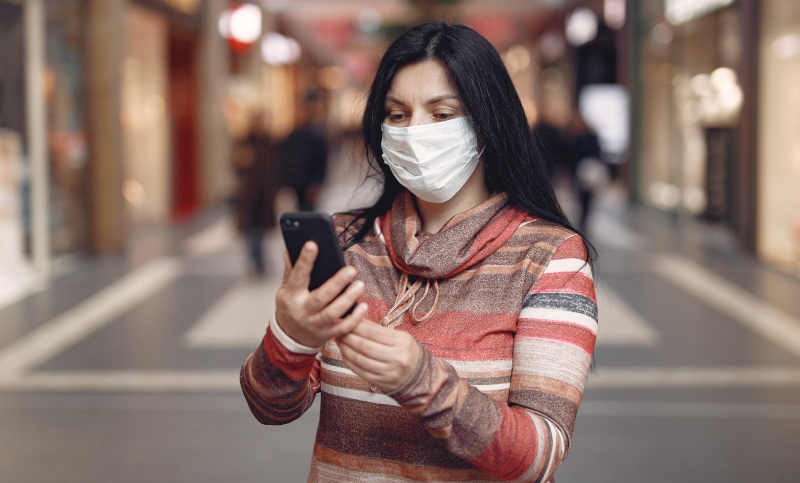 In these cases, it shows the passcode interface faster, hence making it quicker to unlock an iPhone with a passcode than before.
This update is useful and important for people who are working in the healthcare sector. Please note that this update has just been continued to some iPhones on which Face ID is accessible.
2. The All-New COVID Exposure Notification API
Apple also incorporated the all-new COVID Exposure Notification feature in iOS 13.5. This feature allows a contact tracing API for the officials involved in the healthcare sector for developing apps and fighting the spread of the Coronavirus.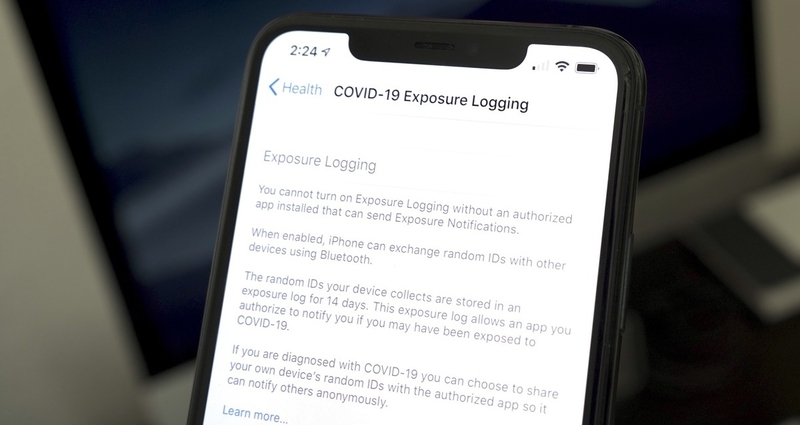 It gives an anonymous way of cautioning people you have connected with over the past 14 days should you caught the disease and test positive, also a means for you to be cautious in case somebody you have been connected with has tested the same.
You can find this feature in Settings > Privacy > Health > COVID-19 Exposure Logging. If you don't install an approved application from the public health authority, you cannot turn on this feature.
3. Changes to the Medical ID
Medical ID is a feature that enables you to record some of your medical data for emergency use. This feature has also got a timely adjustment. Now you can set up your device to share your Medical ID automatically with 911 call operators.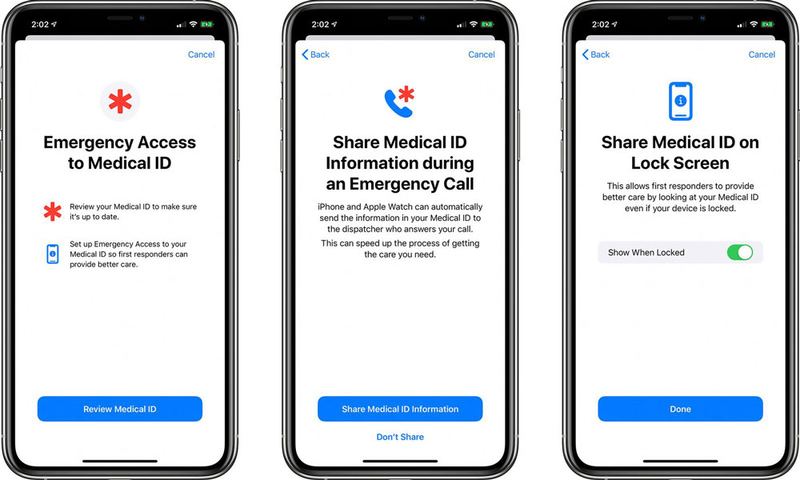 In case you are contacting from a location with Enhanced Emergency Data, your data will be safely shared with the call center. However, for now, this feature's functionality is just available in the US.
4. Adjustments to Group FaceTime
Apple has also modified Group FaceTime. Now if you make a Group FaceTime call, iOS automatically enlarges the face of the person who is speaking. You can toggle this feature from a new 'Automatic Prominence' section in the FaceTime part of your device's Settings app.
5. Bug Fixes and Other Enhancements
This stable release of iOS 13.5 also fixes 2 security problems, incorporating one that impacted the Mail application on the iPhone. Now the bug patched had earlier enabled hackers to attack remotely an iOS device by sending emails that use up a considerable amount of memory.
Moreover, it solves a problem where users may find a black screen when they try to play streaming videos from some sites. It addresses the issue in a share sheet where actions and recommendations may not load.
How to Get iOS 13.5?
Users have already been notified about the availability of iOS 13.5. It would have been installed automatically if you have enabled Automatic Updates in your device.
To check it manually, open the Settings and click General, and finally tap Software Update. You can see the option of installing iOS 13.5 there.
You can get access to all the new features by updating your iPhone to iOS through the OTA update available in the Settings application.
Bottom Lines
Apart from the rare circumstances, it's always important updating your iPhone to the latest iOS device on time. Since Apple released a lot of new features of iOS 13.5 for helping users during the COVID-19 crisis, you will perhaps want to receive this one ASAP.