The Biggest Takeaways from Apple's Keynote Event 2019
5 minutes read
14.6k Views
Apple Special September Event was held at its headquarters in Cupertino, California.
As expected, it brought a bounty of exciting announcements including new generation of iPhones, Apple Watch Series 5, 10.2-inch iPad, Apple TV+ service, and many more.
If you haven't been following along with the tech giant's hardware event, or what to relive those moments again, below is a recap for you.
Here are the Biggest Announcements from Apple's Special Fall Event
The All New iPhone 11 Pro is Here
It carries a transformative triple-camera system that is sure to make it a lot harder to take bad pictures anymore. It also comes with 5 hours of extra battery life that calls for a huge round of applause given the unprecedented leap.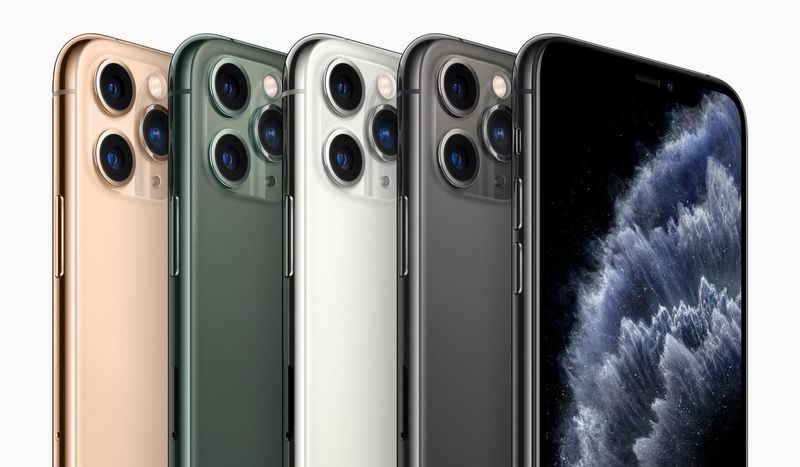 Most of all, it's got an impressive A13 Bionic chip which is more of a 'small size, big surprise' thing. It has a third-generation Neural Engine that leverages Machine Learning – the hottest topic in Artificial Intelligence – and supercharges the powers of smartphones.
Basically, this chip is 90% of what makes iPhone Pro the new superhero of smartphones.
iPhone 11 is Hot on the Heels
iPhone 11 is yet another extravaganza the event unveiled. With a dual camera system and a powerful battery, this one carries "just the right amount of everything" Apple has to offer. Charge less and use more – that's what the makers want users to do.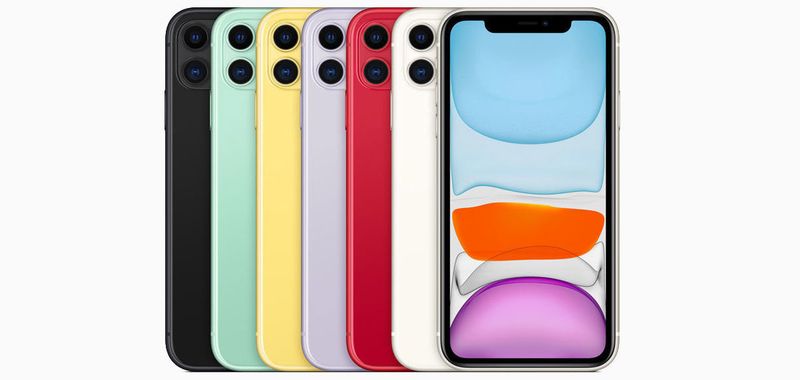 Also, iPhone 11 is a hard nut to crack, literally. It has the toughest glass any smartphone has ever had. Further, it comes with the same A13 Bionic chip that makes iPhone 11 a gem. Neural Engine and AI into play, we can only imagine the kind of incredibility that's recently hit the market.
With the two cameras, 'slofies' are officially in and soon to be the next big trend! That's a slow-motion selfie we are going to click perhaps while waving a hello and letting our hair blow in the wind. Gazillion possibilities here!
Apple Watch is Moving on to its 5th Series
It doesn't look any different from its ancestors. But, it brings along the new 'Always-On' retina display – one that never sleeps. To customize it, you can pair any case with any band. Apple offers the liberty here. Also, you no longer need to control what goes on the display and what doesn't to save battery.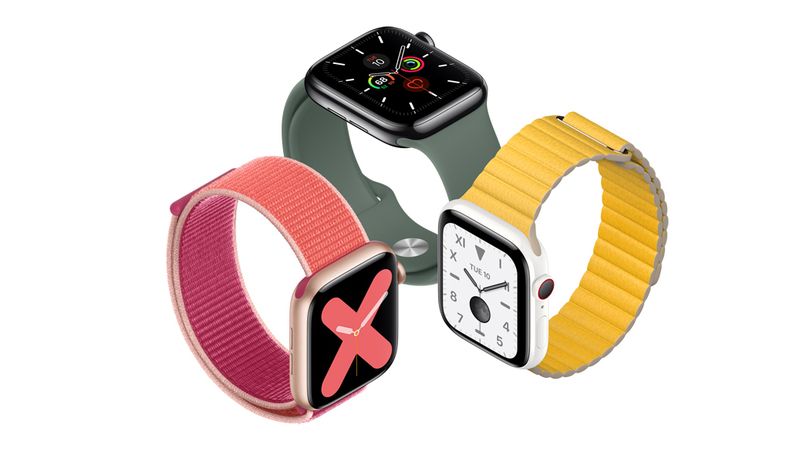 This new smartwatch is going to dim the brightness without feeding on the standard 18-hour battery life. Apple says no one has ever seen a watch like this before.
Let's believe them because Series 5 Apple Watches will be the first ones to get ceramic and titanium finishes.
The 7th-Gen iPad Just Got Mightier
It's the budget iPad that got upgraded. Now, it features a 10.2" retina display taking a leap from the standard 9.7". A10 Bionic processor, which originally entered iPhone 7, is a part of this 7th Gen miracle.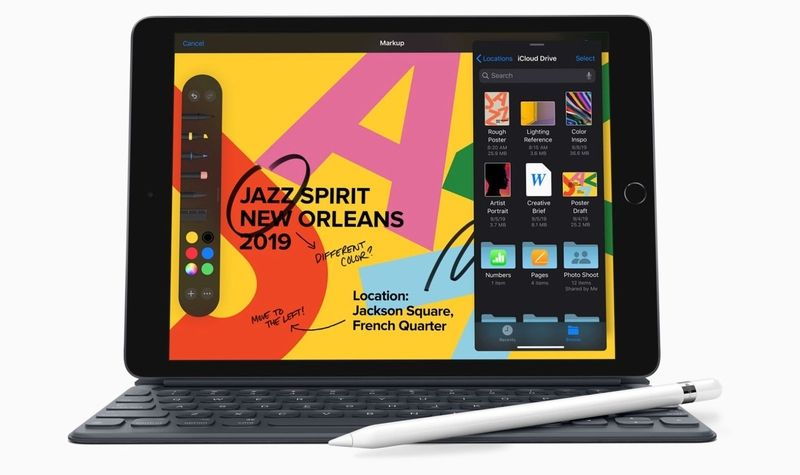 This apart, the new iPad comes with Smart Connector with support for the full-size magnetically attachable smart keyboards.
It also comes with the A10 Fusion chip, which is an incredible thing when you want to go gaming. Overall, this one has turned almost into a computer which is unlike any other computer.
Buy an Apple Device, Get a One-Year Trial for Apple TV Plus Free
Yes, you heard it right. Apple TV Plus – the streaming service – is arriving this November at $4.99 per month (that's two shy of Disney Plus) after a 7-day trial.
The surprise is the tech giant is going to include a one-year subscription for people who buy a new Apple product. This could be anything – an iPhone, iPad, laptop or desktop. Get your wallet ready.
Apple Arcade is Arriving this September 19th
Let's root for a unique gaming experience we are about to witness. Apple Arcade – the video game subscription service would be available for five bucks a month.
That's dirt cheap! There's going to be a curated library of engaging games we can play on iPhones, iPads, Apple TV and, of course, Mac – the bad boy! Considering the low cost, this one seems like a pretty cool deal!
To Conclude…
The Apple iPhone event was eventful and full of surprises. We got the 11th iPhone model and some other goodies that were unexpected. Indeed, when it comes to Apple products, love can happen at the first, second, third, fourth….tenth and eleventh sight.