The Biggest Announcement from Facebook's F8 Developer Conference
7 minutes read
6.8k Views
The F8 developer conference of Facebook has already started and the opening keynote has just been finished. CEO Mark Zuckerberg focused on the overwhelming themes and emphasized that the future was going to be private.
Controversy had been raging over a year, regarding whether the social networking platform was interfering with the privacy of users. During the keynote, announcement updates were also made to Facebook Messenger, Instagram and the core service of Facebook.
Updates have also poured in on Rift S and Oculus Quest virtual reality headsets. Besides, a new dating feature is about to be integrated, that can lead to intense interactions between people.
Have a look at the latest updates on Facebook, along with the new features:
Facebook to Get a New Look
A major updated announced during F8 developer conference is the redesign that will make your timeline clutter-free. Users will find it easier to locate things once this process is complete.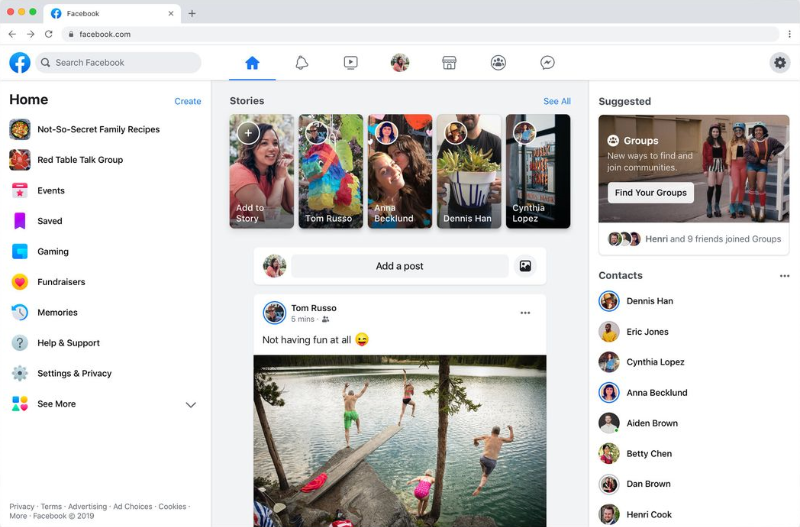 The redesign has been dubbed FB5 and it will roll out in the US today. It will be available on the mobile app. However, it will take a few months to upgrade the desktop version with the new look.
The new design will enhance the look of the site. Besides, the redesign will focus on groups, which have turned out to be a major part of the experience. With the updated design, users will find it easier to discover new groups.
The Groups icon tab has been integrated in the centre in the top of the mobile app. Other sections of the platform, like Gaming, Facebook Watch and Marketplace will also direct users to the groups.
New Features in Groups
Certain types of groups in Facebook will have newly integrated features. For instance, the job groups will have new templates, where the recruiters can post openings. Again, users in health support groups will be able to ask the admins to post on their behalf.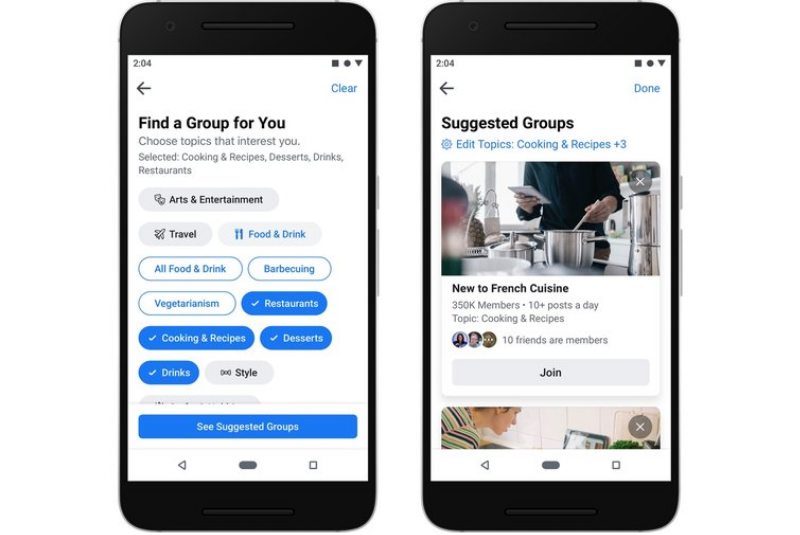 This will ensure that the anonymity is maintained on sensitive topics. In gaming groups, a new feature for chat will be available. This will encourage a greater number of private interactions in the threads.
For all local community groups, an events tab will be available, that will come with recommendations. Users will be able to make plans on upcoming events with their friends. All the capabilities will be present at a single place.
Enjoy a Faster Experience on Messenger
Facebook will be upgrading its Messenger, the messaging app to deliver a better experience to users. The app will become 2X faster and 7X smaller, as compared to the present one.
Eventually, it will emerge as one of the leading apps for chat. The new version of Messenger has been dubbed 'Lightspeed' and it is capable of weighing in at less than 30 Mb. Its cold-start time is 1.3 seconds, as announced in the F8 developer conference.
Another interesting feature in Facebook is presently being tested. Once integrated, users will be able to watch videos on Facebook together with their friends. This feature will come later this year.
The head of messenger products of Facebook, Asha Sharma, promised that users would experience more private, faster and interoperable experience on Messenger. Besides, it will come with a space for family and close friends.
Instagram's Camera and Other Features
Instagram is presently one of the friendliest platforms on the web. Its performance is competitive and hence, Facebook will be enabling users to interact with the followers in more ways. They can downplay the statistics, which people may not be comfortable with.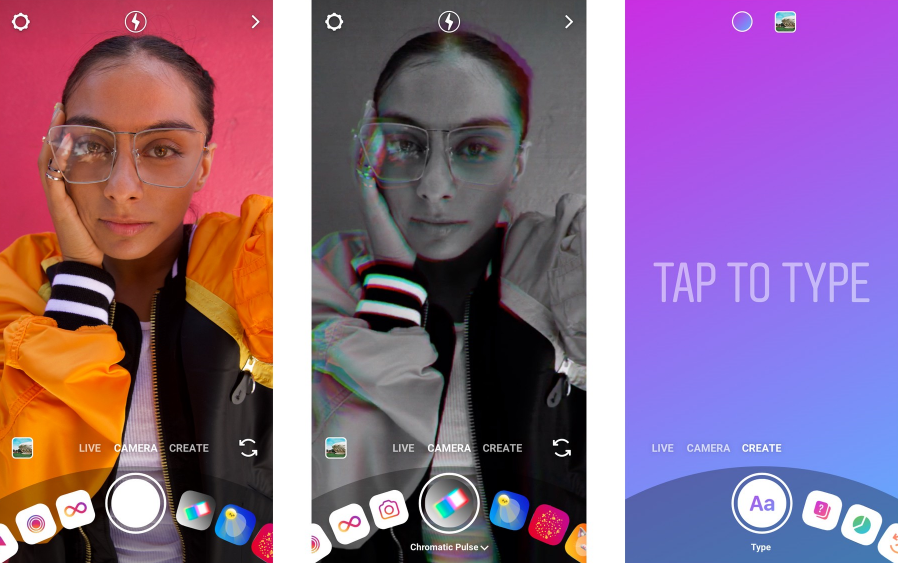 The camera interface on Instagram is being updated and users can now use the 'Create Mode' to share content like quizzes, beyond the normal videos and photos.
In Instagram, another new feature will be available, that enables people to purchase products from the app itself. In addition to business firms, it will open up to athletes, artists and other creators.
Instagram is also testing a feature, which is likely to almost entirely hide likes on the feed of users. This will enable them to focus on the videos and photos that they share and not how many likes the posts receive.
Initially, this feature will be available in Canada for a trial run. Depending on the popularity, the other countries will also see the feature being rolled out.
Oculus Quest and Rift S Coming Next Month
Last year, during the F8 announcements, users did not get a virtual reality headset. Oculus Rift S and Oculus Quest are two new VR headsets, which are more user-friendly. They are likely to replace external tracking cameras and the system is inside-out.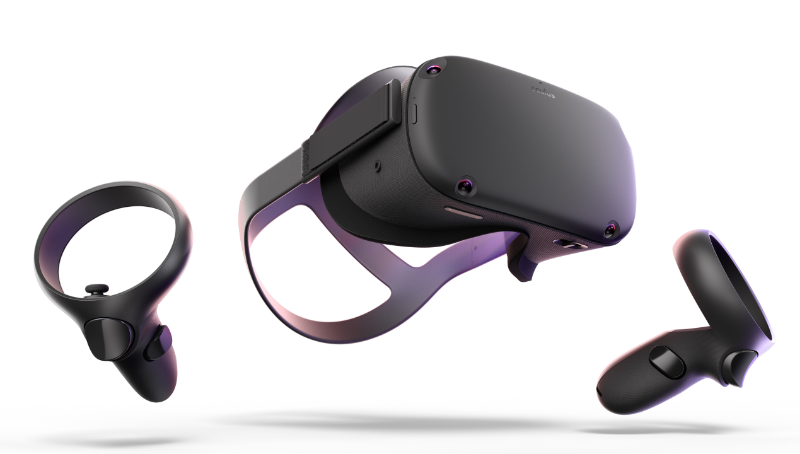 The cost of both Oculus Rift S and Oculus Quest is $399 and they will be shipped in 22 countries on 21st May. The Quest has been developed for a mass market and it is a self-contained console. The performance and convenience look quite impressive.
However, it has limited power and the price is high. On the other hand, Rift S comes with features like inside-out tracking. It also has a new feature and it is an upgraded version of the 2016 Oculus Rift.
Dating Service on Facebook
During F8 last year, a dating service had been introduced on Facebook. The company today announced that this feature will be expanded to 14 other countries. In the process, users will be able to hook up with their crush.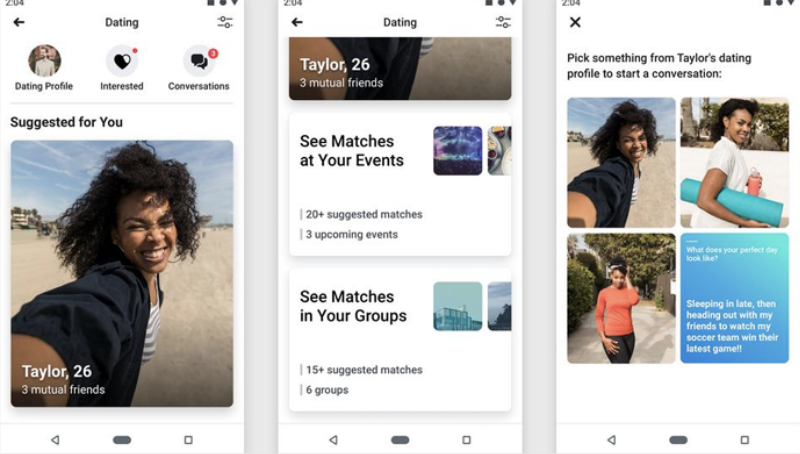 The 'Secret Crush' feature is being rolled out and it exactly lives up to the expectations of users. They will be able to create a secret list of friends on Facebook, to whom they are attracted. It does not matter whether or not you are having a dating profile.
In case the others are using Secret Crush and you get added to their list, both of you will be notified by Facebook about the match.
Facebook Marketplace Gets new Shipping Option
Facebook Marketplace will be getting a new option. This will allow the sellers to get the items shipped to any location within the continental US. The buyers will be able to make payments for the purchases they make on Facebook directly.
With the new option coming in, the sellers can nominate their shipping and delivery details, which will get factored into the total listing cost.
Eventually, this feature will broaden the Marketplace, where both buyers and sellers will get new options to carry out business.
Whatsapp Calls
It might be true that the hardware efforts made by Facebook have failed to take off. However, it has continued with its efforts and now the video chat device portal of the company is being expanded to Europe.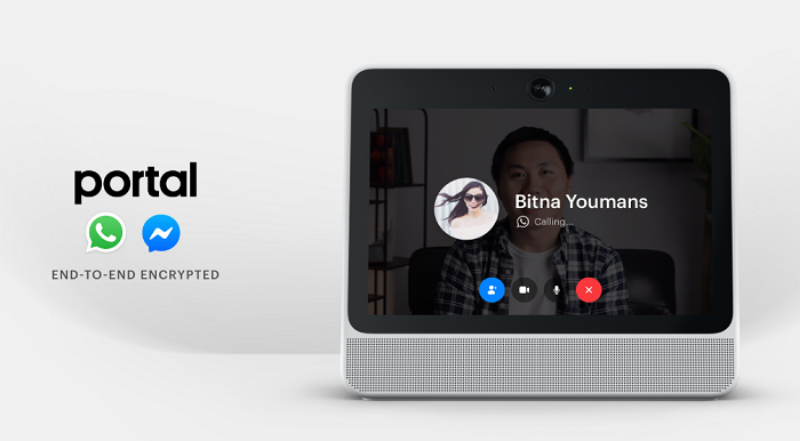 Now, users will also enjoy the support of making calls on Whatsapp. Facebook has repeatedly stated that the calls will have end-to-end encryption. Interestingly, this is one of the important security features, which will help users enjoy a high level of privacy when they use the platform.
Presently, Facebook is going through a harsh phase with legal battles and criticism. In the keynote, Mark Zuckerberg has admitted that a large section of people mistrusts the platform and for valid reasons.
However, he also focused on the fact that the social media platforms can help users get connected to people they love. And that's a positive attribute none of us can refute.