Android Q Beta 1 has marched into the market and people are already agog as they are looking to put their fingers on the pulse of its latest features. This is due to a wide number of reasons. The new Android Beta Program can add a lot of finesse in the field of hardware and software by bringing new capabilities and experiences for the users.
This seems to be the fourth year running that Google has introduced the very first developer preview of the latest Android Nougat, Android Oreo, and Android Pie. Over the past few years, the search giant did not make any usage of the Beta program of Android. But, it seems to have changed with the arrival of Android Q as Google has introduced its very first preview that is going to be referred to as Android Q Beta.
One of the best parts about Android Q is that it's not just meant for a developer preview. This hints at the fact that Android Q is all set to be tried out by the early adopters as well as the developers. A new name might be coined in the future for the preview version, but as of now, it seems that Google has chosen to refer it as Android Q.
Top Android Q Features
Building on some of the top efforts such as Google Play Protect as well as runtime permissions, Android Q is all set to bring a wide repertoire of features to provide the users with additional privacy and security.
A few other features like camera capabilities, faster app startup, new APIs for better connectivity, new media codes, NNAPI extensions, Vulkan 1.1 support, enhancement for the foldable devices, etc. might be in store for the users as well. By enrolling in any of the Pixel devices, the early adopters of Android Q can get started with it.
There are many other technologically advanced features of Android Q Beta 1, which have been meticulously planned and crafted to accord an extraordinary experience for the users.
Following are some of the Android Q features that Google has made an announcement of –
Privacy Protection
Android was crafted keeping the users' privacy and security as the top-most priority. As it has matured over the course of time, it's been upgraded with a bunch of features for protecting the users.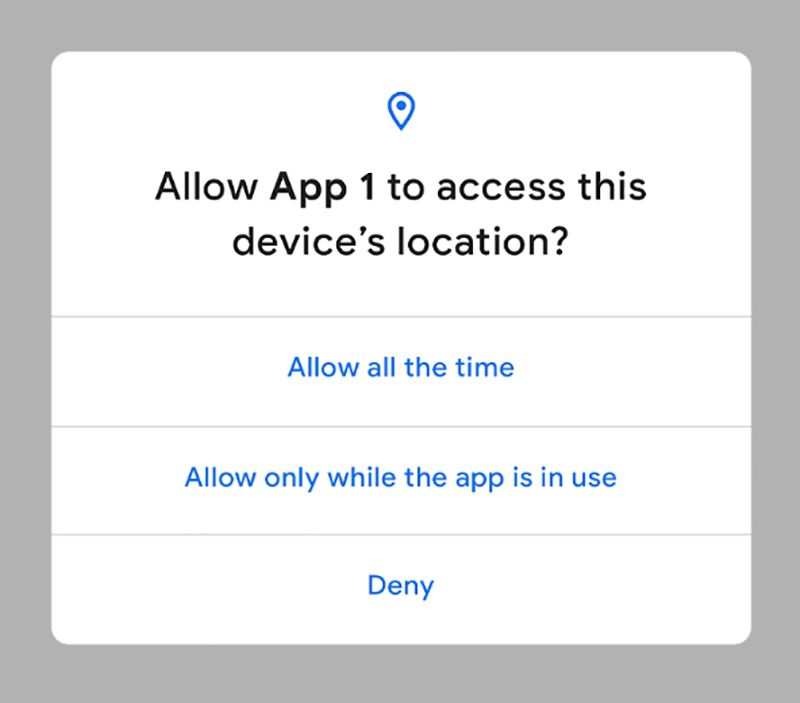 Some of these advanced features include file-based encryption, locking down camera/mic background access, encrypted backups, lockdown mode, Google Play Protect, OS controls requiring apps to ask for permission prior to accessing the sensitive resources, etc. In the quest of providing the users with even more security and protection, Android Q Beta 1 has witnessed a great deal of enhancements.
The users can now have more control over different apps and their access to the shared files. This is considered to be one of the biggest updates and enhancements of Android. A user can also keep a track on an app's access to the images and videos.
Besides this, a user can also decide which Download files an app should be able to access. Some other privacy features proffered by Android Q Beta are the limited access to device identifiers like serial numbers, IMEI, etc.
Foldable Screen Support
While using Android Q, the Android app developers will be able to manage the way their apps will be displayed on the large and foldable screens. The foldable devices have paved ways for different use-cases and innovative experiences.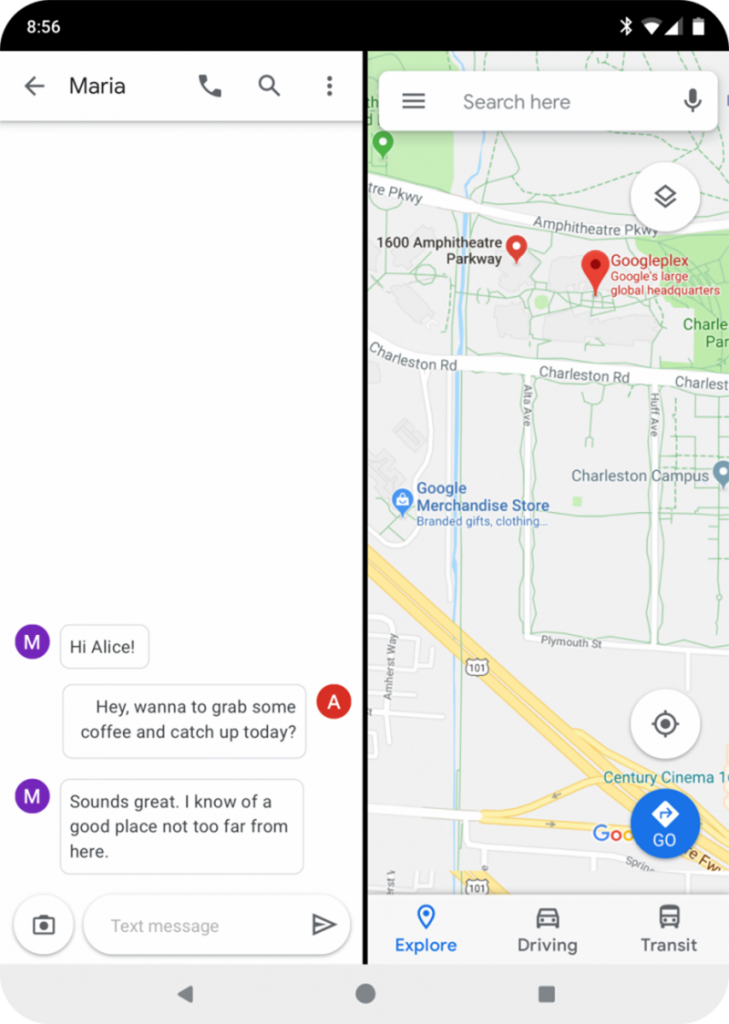 To enable the users to make the most of these perks and several other large-screen devices, Android Q has been upgraded with a few improvements like changes to onPause and onResume for supporting multi-resume, etc.
To help a user manage how his/her app is being displayed on a large and foldable screen, Android Q has also changed the way the resizableActivity manifests different attribute works. Android Emulator has also been updated for supporting the multiple-display type switching.
Control over Locations
The advanced Operating System of Android Q Beta allows a user to control an app in finding his/her desired locations.
For instance, when an app is looking for a user's location for product delivery, it will make sense and the user might allow it to do that. With a greater deal of control over such things, the users will certainly enjoy using Android Q.
Sharing Shortcuts
Sharing will become easier than ever, courtesy the Sharing Shortcuts of Android Q. This option will allow the users to directly switch to another app for sharing content. The developers can now publish the shared targets, which launch a particular activity and these can also be displayed in the share UI.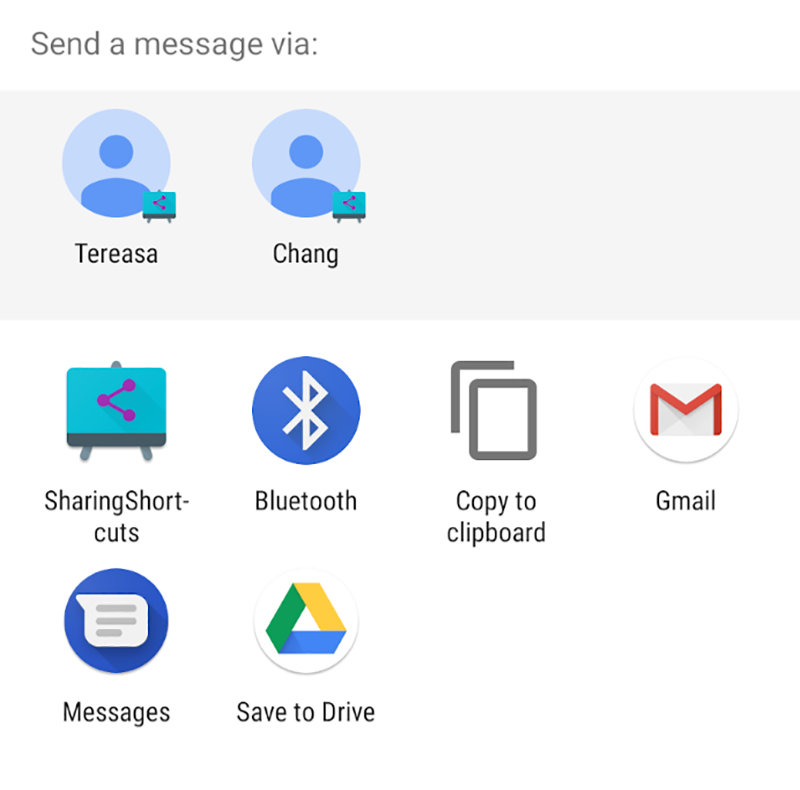 Sharing Shortcut will work the same as the App Shortcuts. In fact, Google is in the process of expanding the Shortcutinfo API for streamlining the process of integration. The API will also enlist the pre-Android Q devices for using their functionalities in the Direct Share. You can get an early sample app source code from this link.
Setting Panels
The inclusion of a brand-new Setting Panel API has made it possible to show the key system settings directly in an app's context. This is taking advantage of the Slices features, which was found in Android Pie. The Setting Panel refers to a floating UI, which can be evoked from an app to show the system settings as well as toggles.
Media, Camera, and Graphics
In Android Q Beta 1, apps will acquire the ability to request the Dynamic Depth images, which consist of XMP or JPEG metadata for the depth elements as well as the confidence maps included in the same file.

This increases the plausibility of providing bokeh effects and more specialized blurs in different apps. As per Google, using such data it will be possible to churn out 3D images and supporting AR photography in the years to come.
Android Q Beta also supports a bunch of new codecs for audio and video. Also, it supports audio encoding with Opus, open source video codec AV1, HDR 10+, etc.
Improves ART Performance
Android Q Beta 1 continues to boost the ART runtime for helping apps perform with more agility, albeit using less memory. Google Play has now delivered the cloud-based profiles with APKs.
By optimizing the Zygote process, Android Q Beta can begin an app's process and move it to a security container so that it can buck up immediately.
Faster App Launches
Opening apps has become a lot faster and easier as Android has learned more about those parts of an app code that can be used on a frequent manner.
With the introduction of Android Q Beta, the new-age developers have earned the ability to process an app data earlier and subsequently send it to the security container so it becomes absolutely ready to launch.
The Mode of Wi-Fi Performance
Android Q Beta 1 ensures a very high performance as well as a low-latency mode for different wireless connections. The improved voice calls and real-time gaming can get benefited by this to a great extent.
A Better Network Connection
By refactoring Wi-Fi stack, the Android Q can bring a discernible improvement in the performance and privacy of a device.
Also, it can boost the common use-cases such as the management of IoT devices and suggestion of different Internet connections sans requiring any location permission.