Google I/O 2019: Everything Announced at Google's Developer Conference
7 minutes read
43.6k Views
On Tuesday, May 7, 2019, Google held its yearly developer conference and declared lots of amazing stuff incorporating Android Q, new budget Pixel devices, new search features, better privacy controls, and so forth.
Let's delve into a list of some cool stuff the organization revealed:
A Lesser Expensive Pixel Mobile for People
Google is producing a more cost-effective version of its flagship smartphone. The organization has tried to enter more global markets and attract new clients who seek a top-notch smartphone at a more reasonable cost.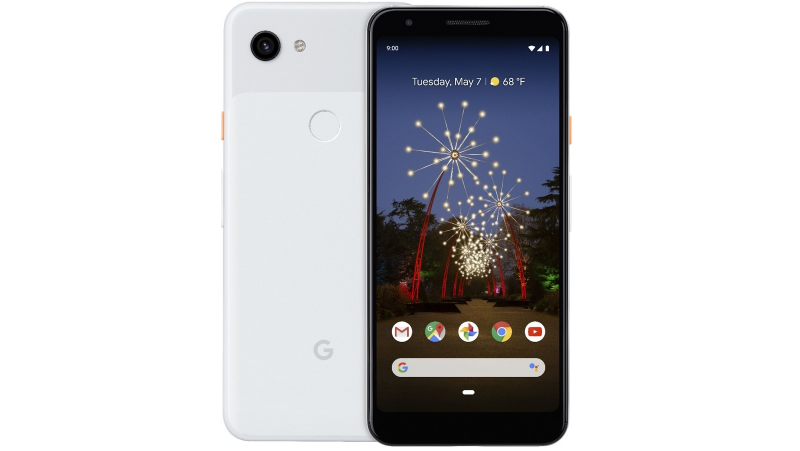 The latest 5.6-inch Pixel 3a mobile costs half of its former model. The new pixel will cost $399, whereas the 6-inch Pixel 3a XL will cost $479. Moreover, the higher-end, regular Pixel gadgets start at $799.
The mobiles are little lower versions of Google's current Pixel mobile series and do not promote any new feature. The models even look similar and as per Google, the cameras will feature portrait and night mode, same as the Pixel 3.
Next-Gen Google Assistant
Google's next-generation Assistant defines speed. It processes requests at a great speed, helping users speak commands rapidly without any issue. Its 'continued conversion' feature also helps users speak more fluently, instead of needing to say any wake command, such as 'Hey Google' before every request. At first, this next-gen Google Assistant will be available on the latest Pixel mobiles later this year.
Alongside an enhanced great speed, it also comes with a feature named 'personal references' which customizes the Assistant. The new Assistant integration with Waze and Google Maps is also another cool feature.
Now you can access every type of precise feature during navigation and later this year, it will be available on every mobile with Google Assistant.
Finally, you don't have to say 'Hey Google' to handle timers and alarms on Google Home Devices and Google smart displays; rather say 'stop' and wait for the gadget to accept your command.
Android Q Gets New Updates
Google shared updates regarding Android Q, its next-gen mobile OS. It gets a new dark mode that creates the black backgrounds and white text which are easier on the battery life and eyes.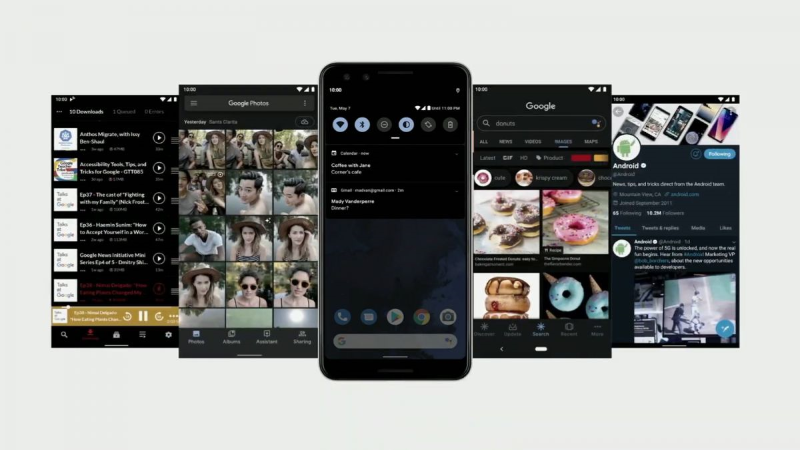 Moreover, Google will add features for helping masses use gadgets less like a part of its digital wellbeing push introduced the previous year.
According to Google, 90% of people who utilize its timers maintain their targets of using apps less. Presently, Google is introducing a 'Focus Mode' which exhausts distracting applications like YouTube.
The upcoming Android launch will focus on privacy and security, with quicker software updates and more settings to assist these problems in the background.
New Live Caption Feature
With the help of a great new Live Caption feature, you can add subtitles to every video or audio source. It totally runs on the gadget; hence, no data requires being received or sent for making it work.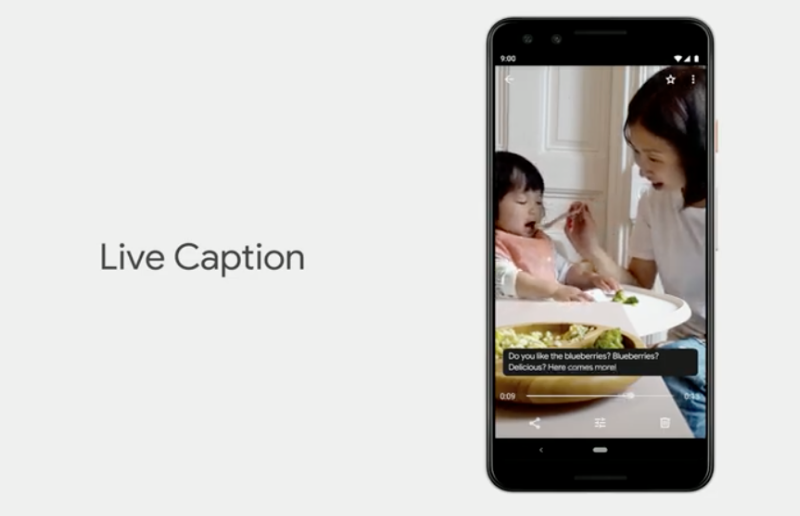 Live Caption is going to be introduced in Android Q, but Google is also functioning on adding the feature to over only audio and video files. Live Caption will also assist live phone conversations and it is going to be named 'Live Relay'.
Google Home is Now Google Nest
Google seems to prefer confusing people by continuously killing off or renaming items. At present, it is going to rename its bunch of smart home devices from Google Home to Google Nest.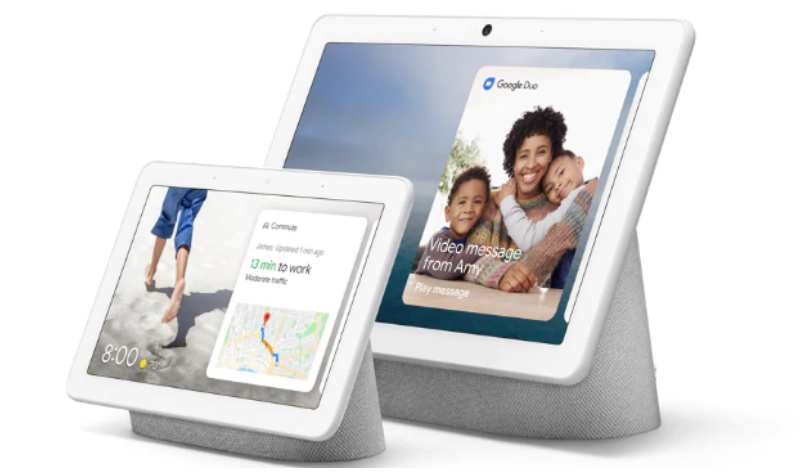 According to the organization, it is going to provide granular security and privacy controls to customers and a choice of merging their Nest account with the Google account.
Moreover, Google released a smart display named Nest Hub Max, with a $229 price tag and a 10-inch HD screen.
Google Duplex on the Web
Do you remember Duplex, the strangely human-like bot of Google which can schedule appointments and make restaurant bookings for you over the phone? At present, it can assist you online as well.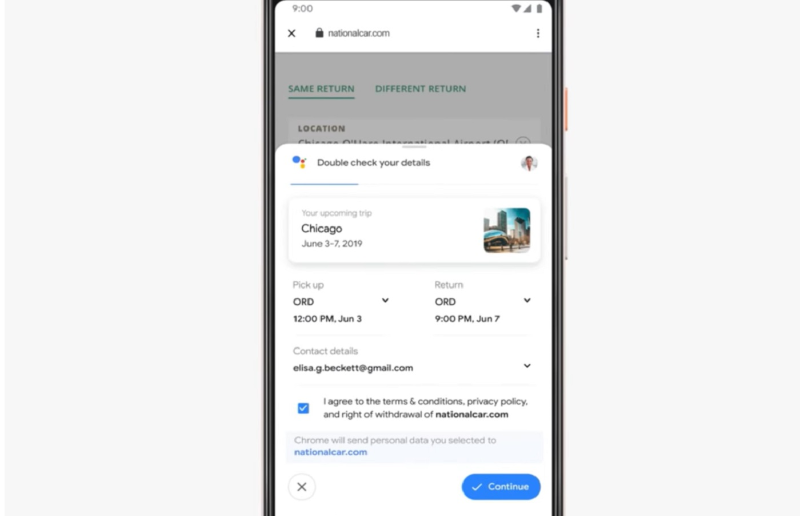 Suppose you are traveling somewhere and require renting a car. Just open a car rental site and Duplex fills in every required field automatically – your tour dates, time of arrival, and so forth – without letting you entering anything. You can check twice that everything is accurate prior to reserve.
Better Security Controls
Now you will get more control over the type of data and the amount of data Google preserves. The latest Incognito Mode for Search and Maps will ensure those outcomes are not drawn to your Google account. Filters which delete app data, location data and web activity automatically will be available in the coming weeks.
Google is making a plan to let you block cross-site tracking and this feature will be accessible for testing in Chrome's developer versions later this year. Project Mainline will supply security updates to Android Q in a timelier way.
New Augmented Reality(AR) Feature
Last year, after demonstrating the feature, Google ultimately unveiled that a completely new AR feature will come in preview for Google Maps on a few Pixel mobiles this week. Its 'heads-up mode' caters to directions through the cameras of a phone in real time.
Moreover, ARCore that is Google's SDK for AR app building already provides an Augment Images API which enables users to angle their cameras at static 2D pictures and bring them to life.
Now the API will allow apps to track both multiple images and moving images at the same time. Likewise, the latest Environment HDR mode will control AI for mimicking real-world lighting in online objects.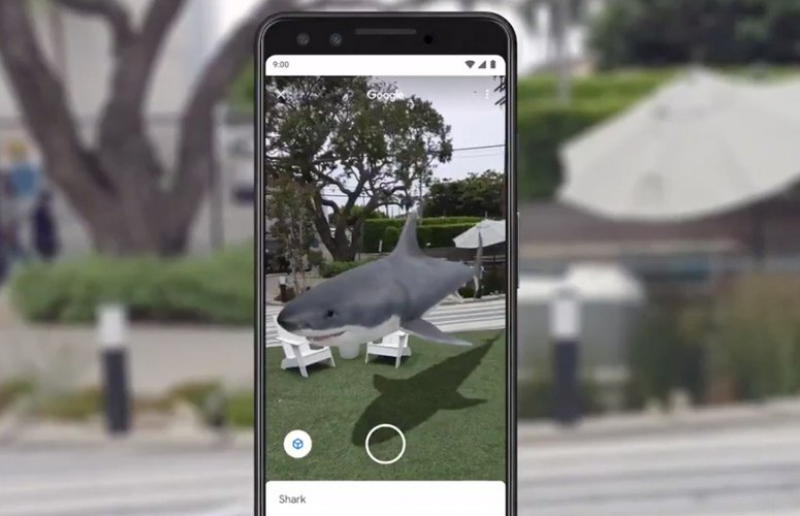 At I/O 2019, Google Search also got some appreciation. In Google's ubiquitous mobile search engine, navigable 3D AR models will come, so if you look for something particular, like a Great White Shark – you can learn regarding the subject not just via watching videos or reading but also in 3D AR.
Subsequently, on Search, Google also declared a new suggestion tool named 'Full Coverage', alongside a new podcast tool which helps users look for podcasts and save episodes for listening to on other gadgets.
With the most recent update to Google Lens, you can scan a restaurant's menu to find out the most famous dishes or how they look like. It's a really handy feature when you are on a journey. Furthermore, you can translate while traveling and find the translated text directly on top of the actual text.
An Outdoor Festival for Google Developers
This multi-day event is basically organized like an outdoor festival for Google developers instead of a conventional conference. Generally, it exhibits and hosts a series of activities like a roller rink and a fake tattoo parlor. Sometimes, a night ends with a performance from a recognized brand also.