Facebook Announces a Series of Updates and Launches at the F8 Developer Conference
6 minutes read
5.1k Views
So far we have been hearing about updates from Google and Apple regarding their latest announcements on advanced gadgets and Operating Systems. However, fortunately the World Labor Day belonged to Social Media Giant Facebook as CEO and Founder Mark Zuckerberg shared the dais to make some of the most important announcements at the Facebook's F8 Developer Annual Conference in San Jose, California.
In fact, Zuckerberg focused on two major issues during his address; the first was related to Cambridge Analytica data breach and the second was related to the unveiling of a series of updates related to Facebook, Whatsapp, Instagram and Oculus etc. which are noteworthy from a developer's point of view.
We have evidently seen how Facebook has extended its business empire over the years and with the recent acquisitions of Whatsapp and Instagram it is growing in strength. But one seems to be more interested in what steps the company has taken to protect the user data and Facebook's new dating app.
The Company also rolled out a Pomeranian having the followers ranging about 8.6 million on Instagram. So, let's have a brief run on what the major highlights of this conference was.
1. What Zuckerberg Said about Data Protection
Mark Zuckerberg said while addressing the developers at the conference that the company is strictly committed to safeguarding and securing the user's data without any compromise. It would be restricting the election interface so that the users can enjoy sharing photos more freely and apologized on the Cambridge Analytica data breach.
In addition, Head of the Product Partnership Ime Archibong also emphasized on imposing new constraints on usage of data and process of reviewing the new apps.
2. Facebook to Introduce New Dating Feature
So, now Facebook is rather gearing up to compete with Tinder, Bumble and Coffee Meets Bagel etc. as it is going to launch a new dating service. Till now we came across old and new friends through Facebook and now the users can develop relationships.
To be precise, it is going to be clubbed with the Facebook itself; so don't confuse, it's not an app. The Company has already planned to schedule its testing within the arriving months.
How this feature or service will function with the normal Facebook page? According to the available information, the users will have to create a different dating profile and that what Facebook will do is send recommendations that fit best in matching profile and preference of the user.
Interestingly, you can find your dating partner through similar interests, groups and events. It will maintain the privacy factor as your friends will not be able to view how you are using the dating feature.
3. OCULUS GO
Facebook is also launching a new standalone virtual reality handset named as Oculus Go. The device has been priced $199 and anyone can place their order to buy it. The Company had to unveil it as Amazon mistakenly started taking pre-orders even before its official release.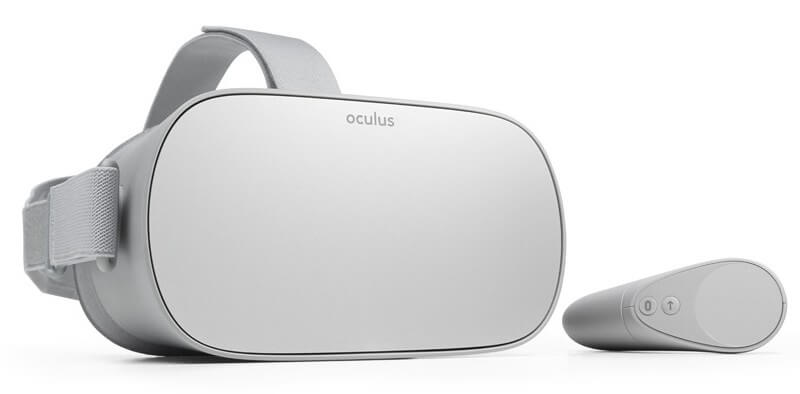 This VR handset is said to support 1000 apps and games along with support for live concerts and experimental theater. In fact, you can also purchase an Oculus TV hub, which will allow you to view channels like ESPN, Netflix and other shows.
4. Facebook Messenger to Get a New Face-Lift
Facebook has announced that it will revamp the Facebook Messenger by upgrading it with the extended support of Augmented Reality (AR). Now, you can get the advanced feature of AR camera along with Messenger to enhance your experience.
The feature will be introduced in a closed beta allowing the developers to provide better UX and also letting users to customize virtually. In addition, one would also witness adding of the suggestions in Facebook Messenger which would help in translation of language.
This would prove useful for both buyers and sellers in the marketplace. However, this feature is getting launched in US.
5. Boosting Instagram with Video Chat and Open Stories
Well, another interesting update coming from Facebook has been the induction of a new feature video chat in Instagram. The company is set to bring the AR camera facility in Instagram, the announcement of which was made a year ago at the Conference in 2017.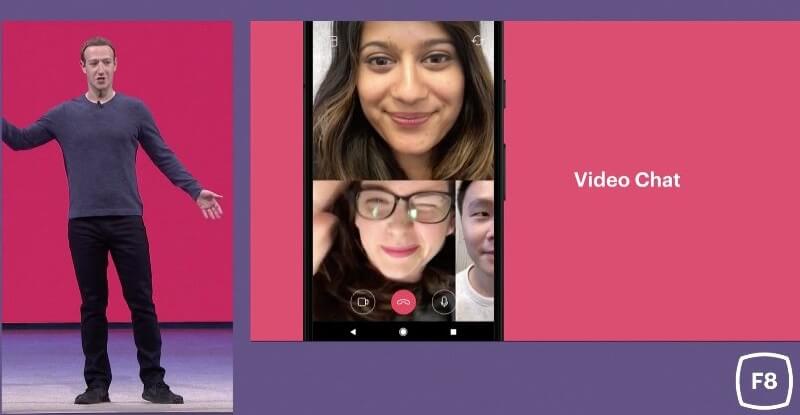 In fact, the AR Studio will provide an enriched experience to the users with the advantage of face filters too. The video chat will enable people to get connected with others in real-time. The feature will be available in Instagram Direct Messaging.
However, the company sources have indicated that it is still on the test and trial run and shall be made available soon.
Instagram is also offering the benefit of open stories to the developers. It means that the developers can now share the content directly to Stories. This will end the dependency on screen-shotting Spotify. The users can get access to more third-party integrations for uploading the stories.
6. WhatsApp to Have Group Video Calling and Sticker
Well, you don't need to be told about the tremendous popularity of WhatsApp. The total number of active Whatsapp users worldwide has already exceeded one billion and around 65 billion messages are sent through it.
Zuckerberg said the company is planning to induce subtle changes such as introduction of group video calling feature and stickers. Apart from that, the company also has something for the corporate world but did not announce anything specific about it.
7. The New Clear History Feature to Arrive
The Facebook CEO had informed about introducing the Clear History Feature even before the keynote. Using this function, the users will view and delete their Facebook data and also see information about apps that they have navigated.
They can also turn off which will not allow the stored information to pass forward. But it will take time until it gets underway.
8. Explore Tab to Use Artificial Intelligence (AI)
The explore tab has been redesigned and it will be using the advanced AI technology to filter suggested content.