The Rise Of On-demand Apps During Coronavirus Outbreak – How We Can Help You With?
8 minutes read
10.2k Views
Regardless of where you are, the chances are that your life has been highly affected by the ongoing pandemic. Coronavirus, or COVID-19, has had severe repercussions on the world.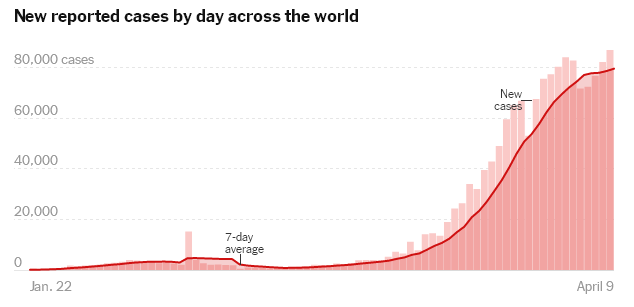 As per the latest data, approximately 1.5 million people and counting have been infected with the virus, and the numbers are increasing at a rapid pace.
Considering that the virus tends to spread with human-to-human contact and its pace is overwhelming the healthcare system of many countries, various governments have asked its citizens to limit their outings and stay indoors.
Quarantine and self-isolation have changed how we are used to operating. Whether it be work, education, or running errands, everything has changed. Consumption patterns of the masses have changed significantly due to the coronavirus. Certain apps have now gained popularity, while others have witnessed a slowdown.
Are we ready for a quarantined lifestyle?
Remote working was already on the rise in various countries. According to Global Workplace Analytics, 3.4 percent of the US workforce opts for remote working at least half the week. Additionally, 62 percent of employees, within the age group of 22 and 65 work remotely occasionally.
Similarly, online education was also quite prevalent, especially in the US. As per Online Learning Consortium, over six million students in the US were enrolled in online universities.
Additionally, online shopping, for both necessities and luxuries was also on the rise. For starters, as per Statista, in 2019, 107 million dollars' worth of revenue was generated by the Online Food Delivery Segment.
These statistics showcase that various parts of the world have adopted remote and online solutions. Yet, the blow from coronavirus did impact everyday life quite drastically. Certain apps have helped make life bearable for those practicing social distancing.
Why your Business Needs On-Demand Apps?
At a time when meeting and mingling with people is a dangerous feat, every business that operates in the essential good industry needs to invest in on-demand apps.
Grocery apps, if developed properly, can effectively replace grocery stores. To deal with COVID-19, ensure that you only accept paperless transactions. Ration out items to prevent panic buying. Develop an app that is easy to use and navigate to improve customer experience. The same business model can be used for creating an online pharmacy app.
Similarly, rather than having people visit fuel stations, develop an app that allows your delivery men to visit and fill fuel on the property of the customer. Become a bridge between healthcare providers and patients by facilitating online consultations for patients who would have visited the OPDs of hospitals.
All in all, your business needs an on-demand app so that you can best facilitate your customers in such uncertain times and restricted mobility. It also ensures that you don't fall behind, as other essential good providers succeed in catering to customers.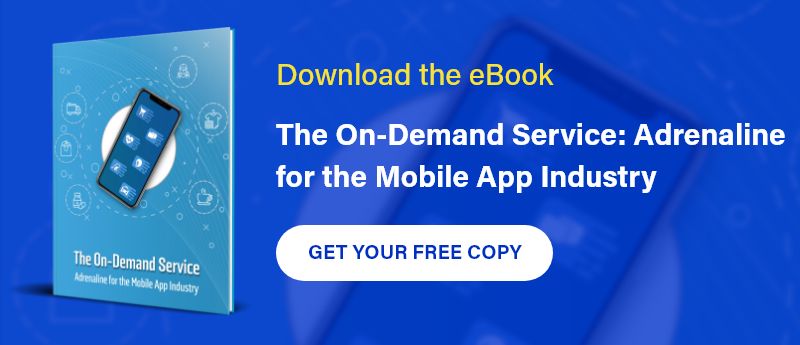 On-Demand Grocery Delivery Apps for the Essentials
To flatten the curve and to break the chain, it is imperative to be socially distant from one another. Yet, you need to purchase groceries. But, you don't necessarily have to go out and increase the risk of contracting the disease. Instead, it is better to rely on on-demand grocery apps.
Here is a rundown of popular on-demand grocery delivering apps that are functioning to deliver basic necessities to consumers.
1. Union Coop
The Union Coop smart app allows consumers to shop from Union Coop Supermarkets within the comfort of their homes. The app has over 26000 products for shoppers to choose from.
2. Carrefour Now
Carrefour Now was initially made with the business model of swift delivery. The company ensures that your grocery is at your doorstep in less than an hour after placing an order.
In these times, while such a benchmark might be hard to achieve, Carrefour Now does deliver the required items to people via its large hypermarket and supermarket chain.
3. Waitrose & Partners
Yet another supermarket chain that delivers online is Waitrose. All you need to do is download the app, create an account, and begin shopping. The company offers free delivery and operates seven days a week.
Food Delivery for Your Cravings
To prevent people from stepping out of their house for their food cravings, various restaurants deliver food. There are different food delivery apps that facilitate this process, as well.
In case you own a restaurant that doesn't yet feature an on-demand app, you can easily develop one now.
However, note that the operations of such an app depend on the severity of lockdowns being implemented in a given country.
1. DoorDash
DoorDash is a premium restaurant delivery service that has a flat fee of $5.99. The service can be used to deliver breakfast, lunch, or dinner from various eateries in your area.
2. GrubHub
GrubHub is available on both iOS and Android devices. It operates in over 1000+ cities of the US and has over 50,000 eateries in its list. The fee of the service varies depending on the restaurant you order from.
3. UberEats
Uber isn't just an e-riding platform. Instead, it has ventured into the food delivery sector as well, with the help of UberEats. People with Uber accounts can use the service to order food. The cost of the service depends on the distance between the restaurant and your delivery point.

Workout Apps to Stay Fit
With gyms getting closed and jogging tracks being a bad exercise spot owing to them being a public place, staying fit is getting harder and harder for the masses. Hence, the demand for workout apps has increased.
Here are examples of workout apps that have catered to the niche.
1. Alo Moves
Access over thousands of yoga practices while staying home with the help of Alo Moves. Created by the apparel brand Alo Yoga, this platform has over 2000 videos from renowned yoga instructors.
2. Trainiac
Trainiac links its users to personal trainers and creates a workout plan that is customized to the individual. Rather than getting a standard service, since you are connected to a real personal trainer, Trainiac delivers the type of service we all need during this outbreak.
Tele-conferencing Apps to Connect
Now that everyone is stuck at home, the only way to connect with others collectively is by using teleconferencing apps. There has been a surge in demand for such apps, including the following:
1. Zoom
Gone are the days when Zoom was in the shadows. A few months ago, only a few knew about or used the app. In this era, this video conferencing app has become the staple of many. Whether it be schools or companies, many recommend using Zoom to carry out classes or meetings.
2. Skype for Business
While Zoom is quite popular among students and educational institutes, companies might find Skype for Business a better solution. For starters, the app is highly secure, owing to Microsoft's stringent security policies.
3. Google Hangouts
Another on-demand app that is worth downloading during the Coronavirus outbreak is Google Hangouts. The platform allows video calls with up to 10 people and group chats with over 100 people.
How can Mindinventory Help Businesses?
COVID-19 isn't just a health emergency. It is also an economic emergency. Various small businesses are finding it hard to stay afloat with the current lockdowns imposed in countries across the globe.
To make sure that your business survives, you must enter the online market. Strategize how you can change your model to deliver your services to your customers, at the doorstep, with minimal contact.
For starters, create an app for your business. This is where Mindinventory can help you.
Whether it be teleconferencing, food, laundry, pharmacy, grocery, apparel, or the healthcare industry, an app is the first step towards offering remote services.
Mindinventory offers mobile app development, which businesses can use to create their own on-demand apps to serve their customers.

Stay Home, Stay Safe
We are facing uncertain times. Being limited to your house is no easy feat, especially for a generation that thrives on social connections. Yet, for the benefit of us all, it is essential that you stay put.
Each and every on-demand app listed above will help make life amidst the coronavirus outbreak as comfortable as possible.
Stay home and stay safe. Ensure your hygiene.