How to Install iOS 11 on Your iPhone and iPad – Get Complete Information
7 minutes read
23.9k Views
Apple had unveiled the iOS 11 about three months ago in June 2017 at the WWDC event. The company had claimed that this new Operating System will be launched on September 19 with a number of advanced features and improvements in comparison to iOS 10. Although the company had made some revelations about iOS 11, a week earlier during the official unveiling of iPhone X and iPhone 8, it was made publically available yesterday.
So, now that iOS 11 has been officially launched people can download it right from yesterday itself. According to the official website of Apple, it was made available around 6pm UK time.
Apple before the launching of iOS 11 had made Gold Master version available for the beta testers so that they could finally test and try out its various features on iPhones and iPads.
iOS 11 Loaded with Irresistible Features
Truly iOS 11 has been loaded with compactable and irresistible features that will blow up your mind. Well, those who have a fetish for playing augmented reality based games such as Pokémon Go, the best in class augmented realities (AR) offered by iOS 11, will certainly enhance their experience. Quoting CEO Tim Cook, the Arkit is ''cutting-edge platform for developing augmented reality apps for iPhone and iPad''.
Smart Invert is another asset that makes iOS 11, which allows the users to view their phones in Dark Mode. And it was much long awaited according to the company.
In addition to that, it has also been equipped with new messaging facilities, locking screen, improved Siri and camera features, and advanced location tracking and so on.
iPhone and iPad that can Upgrade to iOS 11
But at the same time it is essential to know which models of iPhone and iPad will be able to upgrade to the latest versions. Of course, iOS 11 will be preinstalled in iPhone X, iPhone 8 and 8 Plus when it will arrive in the market. However, in addition to that iPhone 7 and 7 plus, iPhone SE, iPhone 6 and 6S as well as iPhone 5S can all upgrade to iOS 11.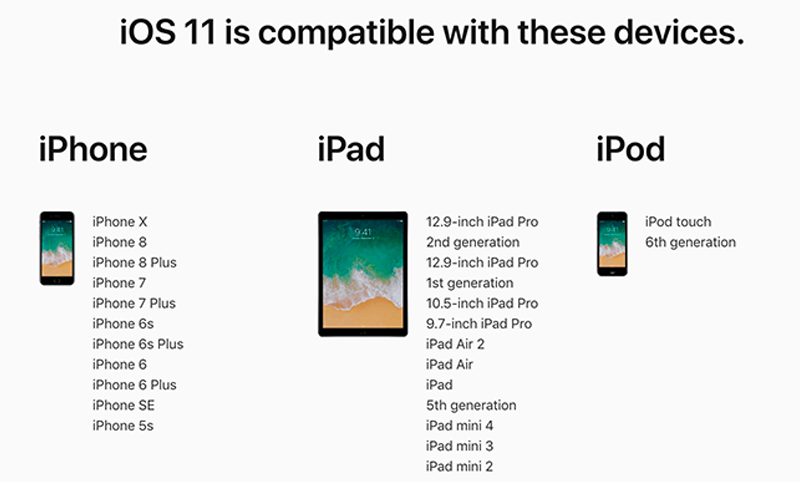 One of the important points to note is that all these phones have 64-bit capacity. On the other hand, the ones which are not 64-bit supported such as iPhone 5C and iPhone 5 will not be able to update to the advanced version.
If we talk about the iPad then usually all models of iPad Pro including 12.9, 10.5 and 9.7 inches, iPad Air, and Air2, iPad fourth, fifth and sixth generation and iPad mini will conveniently function after updating to iOS 11.
Steps to be taken Before Updating to iOS 11
It's not so simple; that one fine morning you decide to upgrade to the latest version and begin with the task. You need to ensure a few important steps or else you may land into an area of difficulties and lose all your vital data and information stored.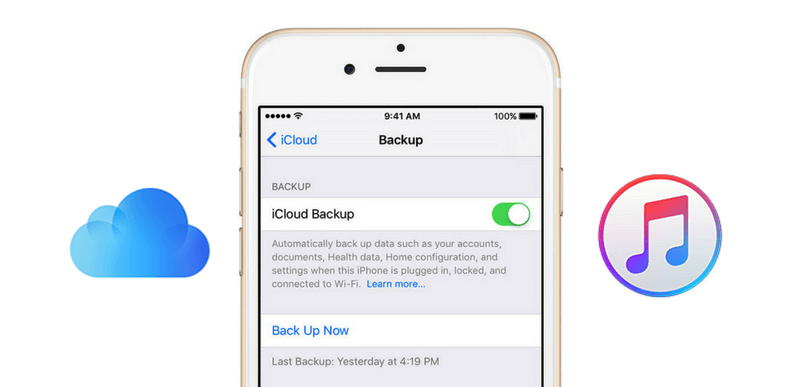 Therefore, it is highly recommended that you need to create a backup on some other device such as computer, tablet or laptop. The backup can be created either by opting for iCloud or iTunes.
If you don't know how to backup your iPhone or iPad, then follow the steps:
1. Firstly, you have to connect your iPhone with a computer or laptop. Once this is done, please go to iTunes and choose the file or document you want to back up.
2. Next you have to select back up. In case of healthy and activity data, the backup needs to be encrypted. Browse through the Encrypt iPhone Backup box.
3. Your next job is to check the iTunes menu option and prioritize your backup process. For this select the preferences.
4. Lastly control click on the created backup and choose Archive from the menu option.
In case you want to back up your phone using iCloud, then you will have to follow these steps.
1. Go to the settings of your iPhone
2. Second you have to tap on your name towards the top and then select iCloud.
3. You will find iCloud backup at the lower bottom towards the end and press it.
4. Clip the iCloud section and then tap on the backup now button.
The Procedure of Upgrading to iOS 11
Well, as you can back up your iPhone using two methodologies, similarly, you can upgrade or install the iOS 11 in a couple of ways. The first one is Over the Air Update and the second one is via using the iTunes. Using the first technique you can install the OS directly on your iPhone or iPad. So, let's discuss both the process.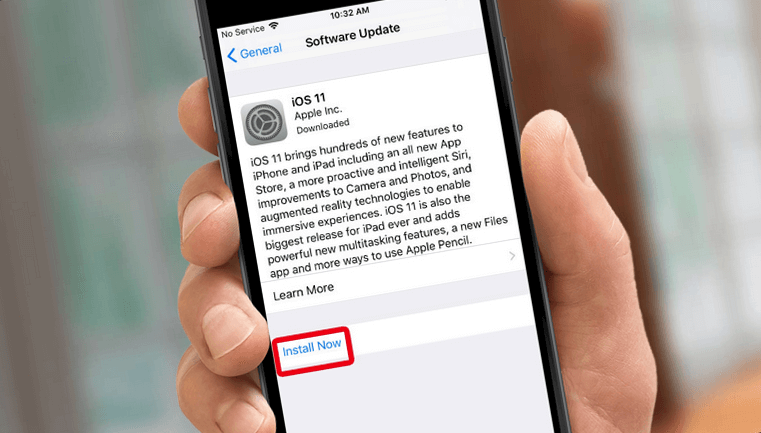 Before you begin, just keep in mind one key aspect and that is use a Wi-Fi instead of using your personal data. It is a time taking process and you need to keep patience as well. However, much will depend upon the internet connectivity and its speed.
Install iOS 11 Using Over the Air Update
1) First go to the settings of your phone and then open the general settings.
2) Tap on the Update Software.
3) The phone will search for an update, which will take a few seconds.
4) Once this is completed, the process is ready to commence. It can be time consuming because the file size is very large; somewhat more than 2GB. That is why Wi-Fi is seriously recommended.
5) Click on the download and install it. Again it will take some time. Once it has been updated and installed successfully, the phone will restart.
Install iOS 11 Using iTunes
1. Considerably, in this process first it is important to connect your phone with Mac using a data cable.
2. The second step is launching the iTunes.
3. Once it is shown on the screen, you have to choose download and upgrade. iTunes lets the software download and install it.
4. If you are not willing to install it and keep it restricted to downloading only, then you can select the option install it later. It is important to note that iTunes should be launched if you are wanting to install the operating system after updating. Interestingly, you can also update the software after clicking on device icon found towards the upper left of iTunes.
5. In case you cancel, the update and install, you have to launch the iTunes yet again.
The Conclusion
The Apple has released iOS 11 with far better features and updates than iOS 10. Now it is up to the users as to when they want to download, upgrade and install the new version of the operating system. But one thing is for sure that it will truly enhance your experience and it's a bet that you will fall in love with it. The sooner you update and install it, the earlier you can enjoy its benefits.