Why to choose Joomla?
It is a free of cost, highly appreciated CMS, an abbreviation of content management system. It absolutely incurs no cost since it is not backed by any corporate agency and is totally community driven.
It very efficiently enables you to build web portals in an extensible and easy to use environment. It can easily gel well with any object oriented programming platform. It is for this reason that it has been downloaded over a million times and the number is still increasing.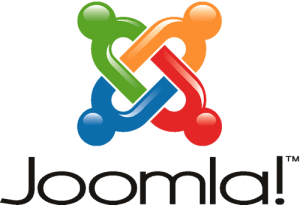 What actually is CMS (content management system)?
It is computer software that handles various website elements like music, text, videos, documents, etc on your website.
The major advantage of this software is that, even if you are not technically skilled you can use this system. The complete functionality is very simple and well approachable.
As such it can even be used by users who have minimal to no experience with HTML coding and not just that the editing can be done with any web browser from anywhere in the world.
Joomla a boon for agencies serving their clients with site making services:
It is a system that is designed to get installed in a very fast manner. You can do the set up part even if you are not an advanced user. It is especially good for web programmers who wish to make clients fast.
Since it is very simple to use with little instruction your clients will be able to manage their sites on their own and will be able to see their business flourish like never before.
If your clients are fussy about the functionality then there is absolutely no issue since Joomla provides thousands of extensions that are available in its extensions directory.
Hiring a good agency is imperative if you wish to get Joomla Development:
Finding an agency that can help you with Joomla Development can be a real daunting task because there are many development agencies but they do no guarantee to your reduce your development cost and even if they do they do not generally stick to their words.
So it is very important that you hire an established company. This is where Mindinventory comes to your rescue. The skills of their professionals is as such that they can take any complex projects in hands and the knowledge of various extensions and versions of Joomla that their employees have, gives them a competitive edge in the market.