The Latest Mobile App Marketing Trends in 2017 to Boost Conversions
6 minutes read
32.7k Views
In present times, marketing is the key necessity for businesses in order to make it successful in domestic as well as in the international market. No matter, it is any consumer product, services or a mobile app, your efficient marketing by comprehending its latest trends give your business winning position. Similarly, for making your mobile app successful in terms of number of downloads, user's engagement and monetization, you should know the latest mobile app marketing trends that also help in boost conversions.
Based on the survey by Statista, in an app store, there are around 2.2 million apps are available for different iOS devices to download and around 3 million apps for Android users in the Play Store of Google. It is also predicted that by the end of 2020, the global market of mobile app will reach a $189 billion.
Hence, to stay competitive among million of apps, your app need to follow the recent trend of marketing. Even though 85% of mobile time is spent by users on apps, they spend 84% of time on hardly 5 apps. Hence, comprehending the power of app marketing and make it efficient in order to generate user's interest, boost conversions and create mobile app loyalty, it is significant to understand the recent app marketing trends.
To stay competitive in the mobile app market, your marketing campaign needs to focus mainly on allure new users, engage them and retain existing app users as well as increase revenue from existing users. Mobile app marketing is the processes that require continuing all through, from the stage when users get aware about your app through convert them into your loyal users.
There are several proven techniques and strategies involve in foolproof mobile app marketing. In order to get user attention, it requires focusing on awareness, consideration, conversion and retention.
The recent trend of Mobile app marketing to boost conversion guides you to design a foolproof mobile app marketing strategy to make your app successful in terms of boosting loyal users and revenue.
Focus on Engagement Rather Than More App Installation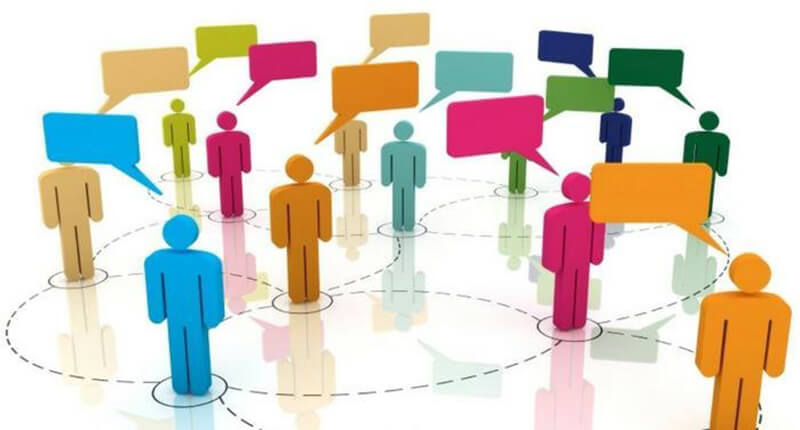 Today, users are more habituated to use an app that they find more convenient in terms of consuming less effort in using an app from its fast downloading, simple installment to better user experience. Users can easily find an app similar to yours; hence, if your app cannot offer your users engaging experience, you might lose your users.
It is not necessary that the same numbers of users install your app will use your app even after a week or a month. In most cases, the ratio will lower to over 70%, means if 100 users have installed your app, after a week or a month, you will have only or less than 30 people use your app. Hence, marketing strategy should require more focus on retention and engagement rather than activation and acquisitions, only. This is one of the recent trends of mobile app marketing.
Onboarding – An Essential Aspect of App Marketing
Onboarding is a part of the marketing strategy requires proficiency as it enables your end-users aware about your app. Today, most of the app developers as well as marketers not comprehend the worth of onboarding. You need not to focus on personalized methods to target your audience, but also make sure that they onboarded well to your mobile app.
While onboarding, use the personal information given by users. Define a smart process for onboarding and control it to find the useful information to give your user personalize experience. For example, for a food app, you should know your user's taste.
Localization of App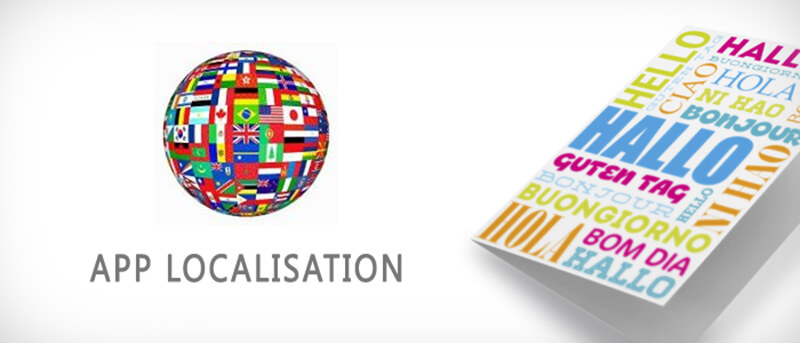 Moreover, knowing the location of your user, you can send information relevant to your product or services based on their location. Giving your users personalized experience to make them feel special and by creating special engaging programs to stay in touch with your users using interesting messages or push notifications.
Engage Your Users with Prognostic Analytics
In creating competent mobile app marketing strategy, it is vital to engage your users with the right messages at the right time in order to retain them. With the help of prognostic analytics, comprehend the factors that influence your user behaviors. Using an attractive offer on completing a level or earn points to get a special discount, you need to understand your users move to keep them engaging.
Give Your User Safe Experience
Today, mobile users are more concerning about the safety of their mobile data as they comprises all their personal information including debit/credit card details in their mobile, hence it becomes essential for them to follow safety matters. Your app needs to assure users about the complete safety of their information otherwise users might delete your app even though you have developed it attractive and feature-rich.
Read also: Best Ways to Avoid Security Issues in App Development
Use All Potential Media
In order to defeat a competitive market, you need to make a winning marketing strategy that covers all potential media to target your audience. Know your user's mind and media they stay connected all the time including web, social media, wearable devices or others. Leverages advantage of all possible media that connects your users strengthens your marketing efforts.
AR & VR Technology – A Latest Technology Trend to Boost Conversions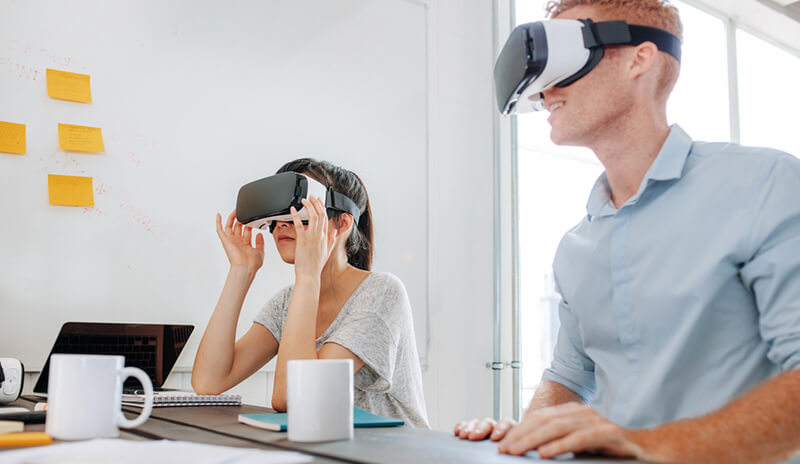 With use of AR technology, you can enhance your product performance. Augmented reality (AR) and Virtual Reality (VR) becomes the latest trend after the success of Pokemon Go in the market. Today, several industries gain benefits using these technologies and offer their users unmatched experience of using their app.
Conclusion
Comprehending your target audience and with the help of latest mobile app marketing trends in 2017 to boost conversions, you can strengthen your marketing strategy to get a successful outcome. Focusing on factors such as users' engagement, personalized onboarding, and use of latest technology AR & VR, app safety features, as well as localization of the app and several other important factors help you to design a foolproof marketing strategy for mobile app in order to gain profits and loyal users.