Why Both Mobile Website and Mobile App are Important for Business Prosperity
5 minutes read
20.2k Views
Most of the business startups or even the organizations are often found in a dilemmatic situation; whether to opt for a mobile website or a mobile app when it comes to planning a strategy. The decision lies in their hands. However, if you were to take an expert opinion, both mobile website as well as mobile application is essential for flourishing and growth of the business.
You will be surprised to note that with each passing day the percentage of web traffic from mobile devices such as smartphones and tablets is increasing at a rapid pace. Currently, it stands at 25% of all web traffic.
To support the facts with some more data, one can mention the research related to mobile apps. It states that the revenue of the mobile app market is enhancing and is somewhere exceed to around $189 billion by 2020. However, still, many needs to be achieved and predominantly the twin combination of mobile website and app can do wonders to the business.
Read also: Does Mobile App for a Website Make Sense?
Now let's discuss how mobile website and a mobile application can turn the fortunes of your business and why you cannot simply ignore either:
1. Helps to Establish Brand Value in the Market
Both mobile website and the application is a vital tool which helps in establishing and escalating brand value for any business domain. It can better be explained through an example.
Suppose you are a retailer who has developed a website for your business. When the customers visit your site either by a desktop or mobile, they can avail information on your products and services.
On the other hand, developing a mobile application at the same time will get your more customers around; specifically those using smartphones and tablets. You can always request them to access your site through the app which is like killing two birds with one single stone. The app needs to be enticing, speedy and highly functional.
2. Both are Equally Efficient to Cater Consumer Demands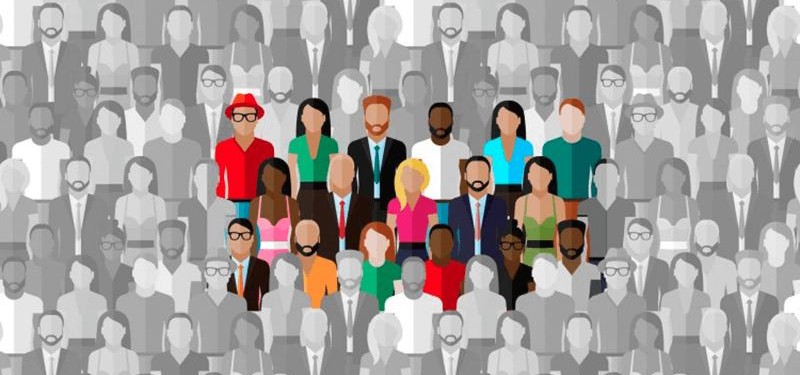 Both the mobile website and the mobile application can suffice to the specific customers' needs. But first things first, you need to have some knowledge about business domain. It is always favourable to identify the targeted audience and then develop the website and the app accordingly. For instance, if you are launching a new product keeping in view the requirement of your targeted audience, then you can use both platforms to promote your item.
Read also: Mobile Application Development Tips To Target Your Audience
3. Both can be linked to Social Media for Business Promotion
There is need to tell you the emphatic role of social media in business promotion because you are already familiar with it. What needs to be emphasized is whether you opt for a mobile site or an app, you can add social media buttons on both. So, why not go for the combo. It will certainly benefit your business on two ends. This will offer an opportunity as people will access Facebook or Twitter either through website or through the app.
4. You can Update both without Any Hassle
It is extremely vital for you to keep on upgrading your website and the mobile app on regular intervals. And this is a hassle free job. The regular updating will allow your customers to sneak through the latest products and also they can browse your site without it getting hanged.
Read also: How Would You Know When Your App Needs A Major Update
5. Both Have Facility for Customer Interaction
Now customer interaction is one area where you can create a win-win situation for your business. You can communicate with the customers through the Live Chat Window and this is readily possible in both the mobile website and also the mobile app. This is one of the quickest ways to get the customer response and feedback regarding the product or service. This will enable you to improve your product and to enter the market with full vigour.
6. Both can Offer Adequate Security to the Visitors
When we talk about the security features, it is one of the major concerns for most of the people surfing the various sites or checking out various apps. It must be protected through a strong password especially if it contains confidential user information. One of the key reasons why websites like WordPress or PayPal have excelled is because they enjoy the customer's confidence that their confidential data is safe and secured. You can provide this security feature on mobile website and app.
Read also: Best Ways to Avoid Security Issues in App Development
Conclusion
There is no point of debating on which is better-mobile website or mobile application. We have focused our discussion on the joint benefits of both rather than mobile website versus app. It is comprehensively apparent that both have a decisive role in augmenting the prospects of the business. It should go parallel to each other to produce the optimum desired results.