We live in a digital world where our mobile devices are essentials. As per a Statista report, at present, there are almost 2.22 million iOS apps and more than 3.48 million Android apps. However, people don't find every app compelling. The easy-to-use apps are the most useful mobile apps that people find attractive.
Hence, making a compelling UX design is a priority for mobile UX designers. Because of UX issues, apps with poor usability, intricate navigation, and many complications get a rejection by regular potential clients. Making a good UI helps designers create a unique UX. Let's discuss it more in this blog, along with how to make mobile UX design better!
What is Mobile UX Design? Why Is It Important?
UX design is the process of making an intuitive experience for mobile apps. Designers focus on factors like solution effectiveness or accessibility to boost mobile interactivity. It would help if you were very cautious while designing your mobile UX, as UX is about how users feel when using your app.
Mobile app users prefer engaging and easy-to-use applications. The most successful apps provide their users with smooth navigation and an appealing interface. An effective UX design is the beginning to have a successful app. After all, most users like a visually attractive and user-friendly app with amazing functionality.
An excellent UI/UX design gives app users a realistic feel. Moreover, it offers a constant flow of essential data. Since more users get interested in your app, it creates natural traffic. It increases conversion rates and hence, enhances your brand recognition.
The Best Practices for Mobile UX Design in 2022
Designing mobile UX needs understanding and knowledge of user expectations and requirements. The number of mobile device users will reach 6.9 billion in 2023, which showcases constant development in the following years. Hence, you can't skip learning the best mobile UX design practices.
Let's have a look at some of the best mobile UX design practices in 2022!
1. Navigation should be Simple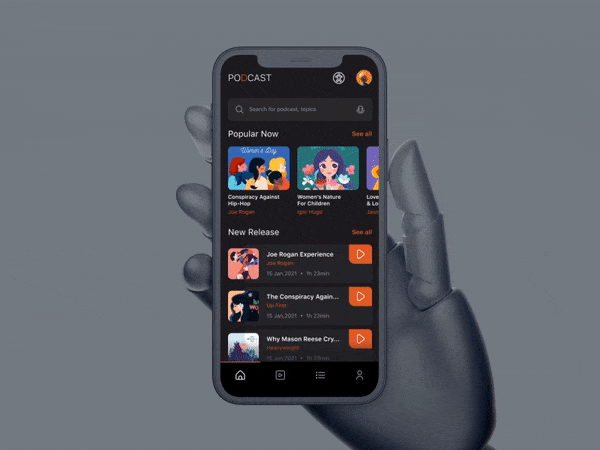 The unique content and features have no use if your users cannot discover them. It would help if you created engaging and easy navigation.
Implement easy-to-find elements so that users can navigate from one screen to another or return without issues. Make sure to design the navigation menu so that it doesn't occupy much space on the screen.
2. Break down User Activities
Try to respond to one major action per screen, such as selecting an item, signing in, giving parameters, confirming an action, etc. You can make it specific by using a different shape or color. If you incorporate any less important step, prevent it from contending with the important ones.
3. Follow Minimalism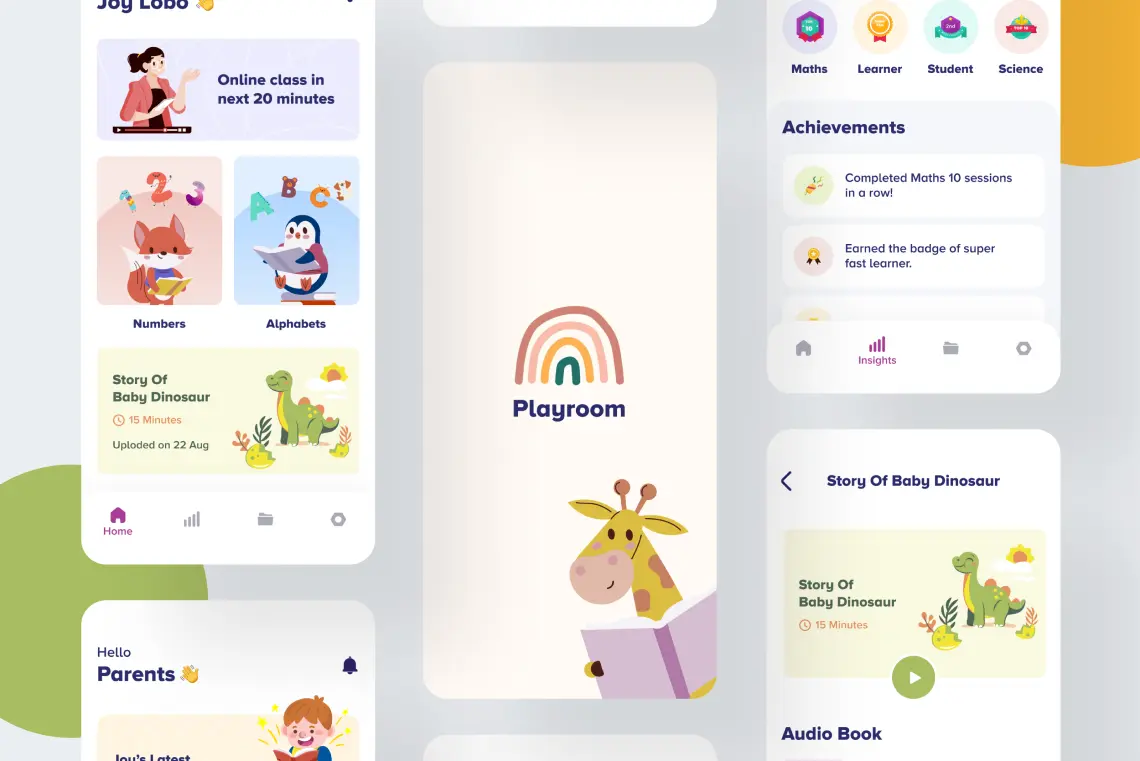 Minimalism is always in trend in the world of mobile UI/UX design. Building a simple method is not difficult. Since users search for ease of use and usability, you must not clutter screens with many interface elements. For better results, make a balance between unique functionality and a basic design.
4. Design for All
Designing a good UX for all is one of the most crucial mobile UX design principles. Users can interact with their mobile devices in many ways. Hence, it would help if you designed the layout of the UI elements to be accessible and visible while interacting with a mobile device.
You must not place buttons or any other features at the screens' top or bottom corners as these places are not easy to reach.
5. Make Scrolling Spontaneous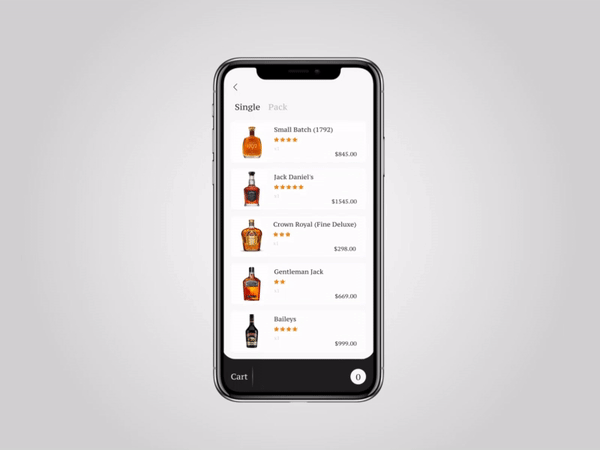 Utilize a horizontal scroll for browsing through a catalog of products or showing data on an extended visual area that would not fit the screen. If there is more content available, give a visual indication and signify the scrolling direction.
6. Make Buttons Clickable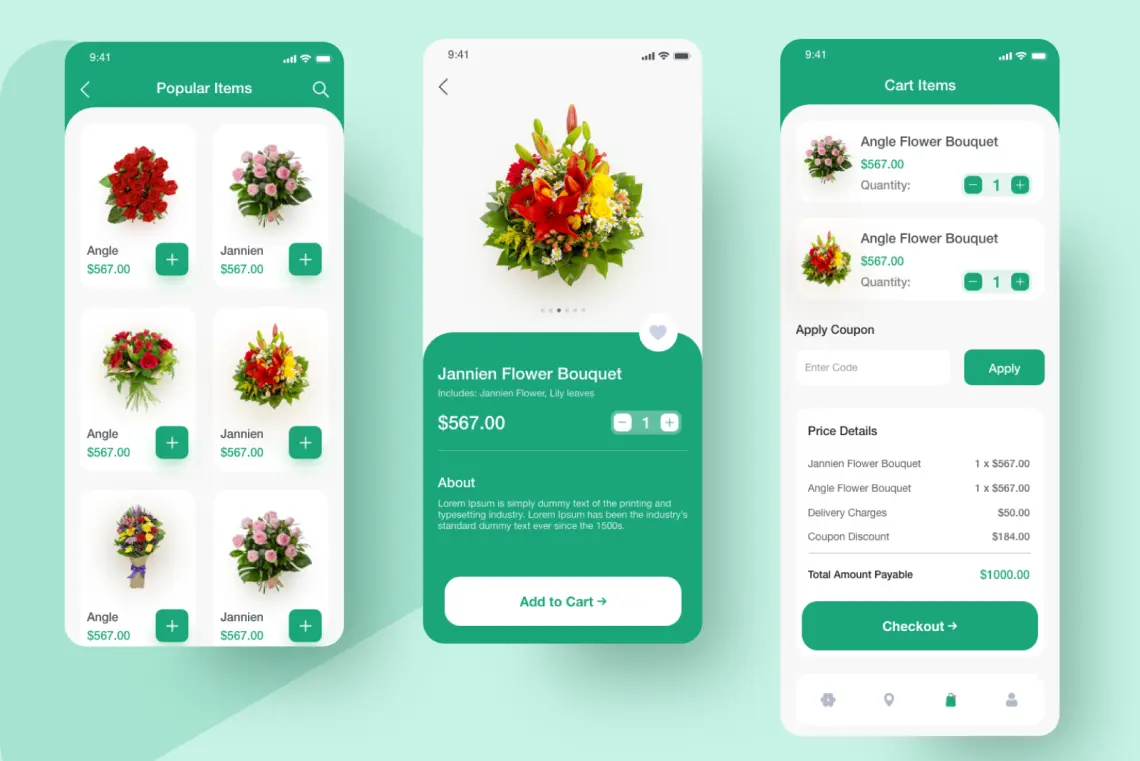 Small touch controls are the miseries of users' existence. They cannot save virtual screen space and, therefore, harm the user experience.
Every OS has its button design options for better UX. In many cases, buttons of 44px height and 44px width work amazingly on every OS and mobile device.
7. Accept Familiarity
Execute standardized, familiar icons and layouts to eliminate the users' learning curve. Ensure that every UI element signifies its functions. For example, you can utilize an envelope symbol for triggering message sending and a phone symbol for the one-click call activity. Make sure to prioritize usability before creativity.
8. Provide User Support
Whenever users face issues, ensure to solve their queries. Use different methods to assist them through your application, from chatbots and live chats, via in-app native FAQs to click-to-call client support buttons.
9. Keep a Constant Experience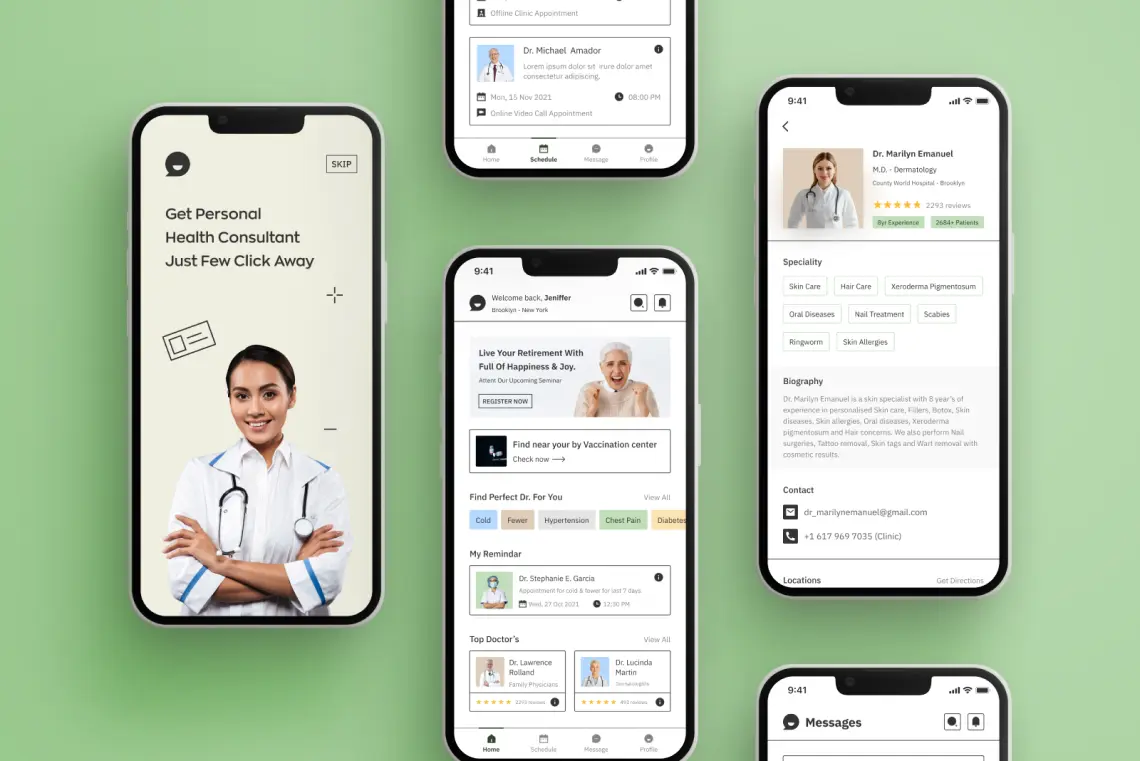 If your app is available on different platforms or has its web version, ensure users get a consistent, smooth experience. It must be worth comparing with other devices when somebody wants to shift, so it will not be difficult to suit.
Moreover, it makes your UX design more noteworthy, as users become more familiar with it apart from the device.
10. Select the Right Font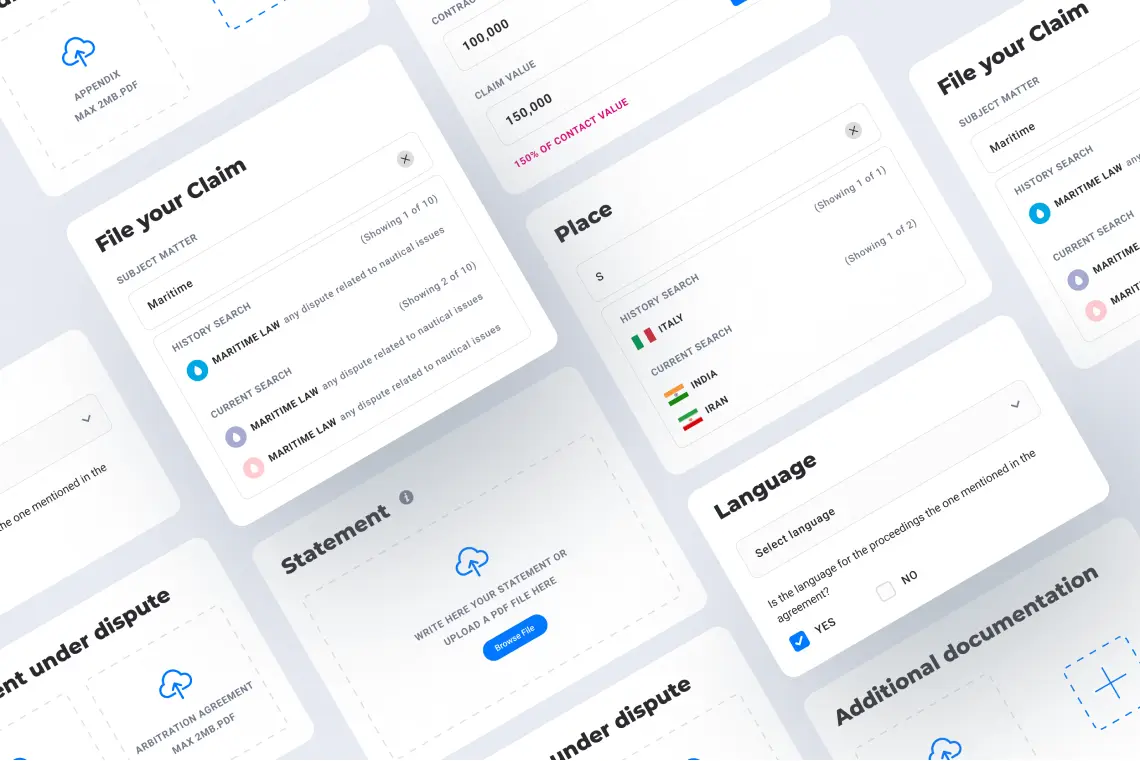 Selecting the right font is as crucial as building the visual components of your device solution. Picking the wrong fonts can spoil your design. Hence, opt for a font that works perfectly in several weights and sizes.
According to tech biggies like Apple and Google, you should keep the font at 12 points. It helps users read the info on the screen without zooming in. Moreover, it helps them keep their device at a comfort-giving distance for viewing.
11. Collect User Feedback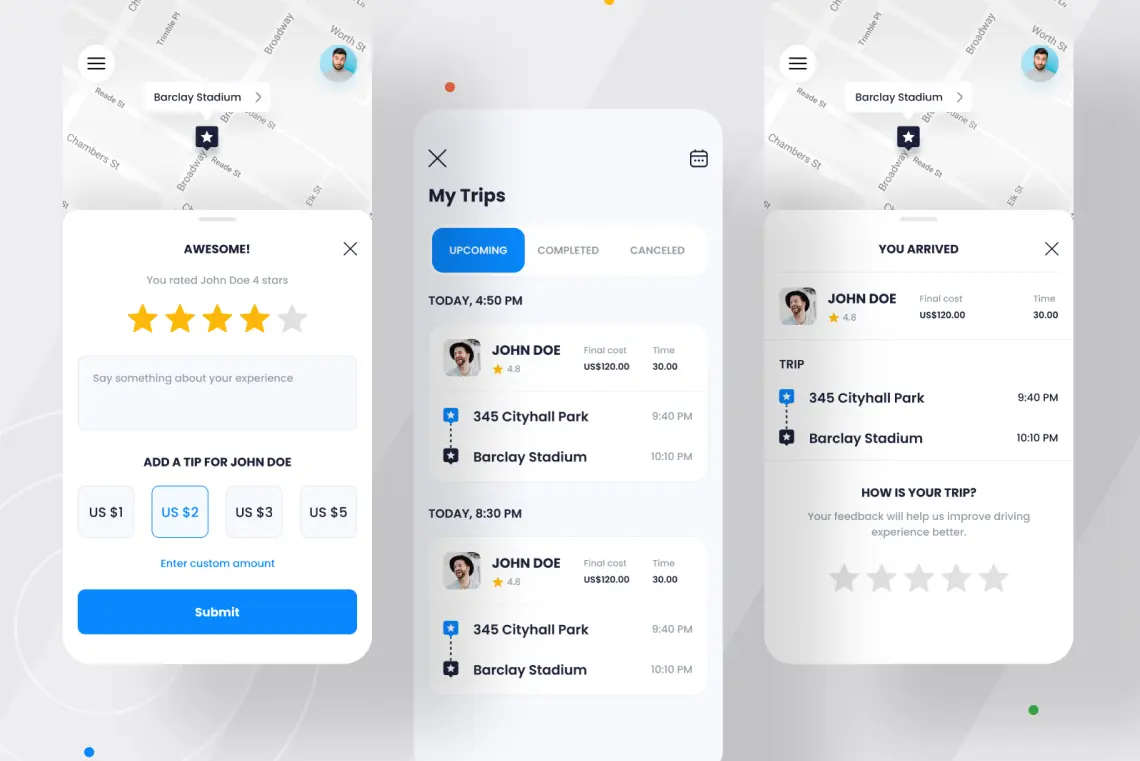 Your main purpose as a designer is to provide users with a good UX. And you can authenticate your ideas by asking users about them. Trustworthy feedback will help you decide what works and what does not.
This info will help you decide what to change. Applying analytics to your app will give all data to boost user experience effectively.
12. Enable Sufficient Spacing and Padding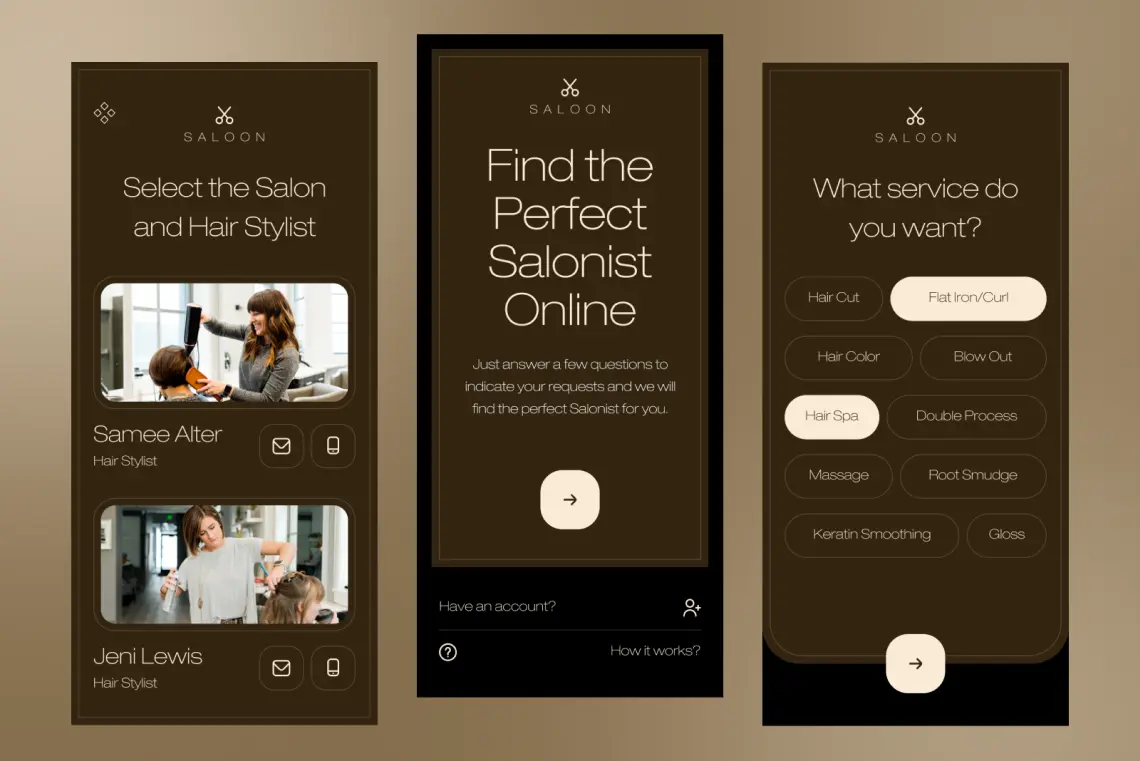 A small screen does not mean you need to use less space or smaller text. Prevent texts or other elements from overlapping. Increase element spacing or line-height to boost legibility.
Make sure to keep yourself updated on new technologies that are growing every day. For instance, a curved mobile display means extending padding by some pixels to refrain from unnecessary touches.
13. Refrain from Random Color Options
A suitable color scheme may help you distinguish between your app and brand, which creates a durable impression on users. The color palette of your app connects different complex features; however, various working principles stay the same:
Showcase your brand's palette
Design in grayscale
Refrain from extra glowing or vibrant shades
Acclimate color blind users
Make sure the proper color contrast ratio
14. Utilize Skeleton Screens
To deceive speed, utilize temporary skeletons or containers as placeholders until you upload the content. You can make the app more consistent and rapid by displaying the screen in no time and loading the content beneath slowly.
15. Leave Space for Personalization
Boost your mobile UX with personalization by taking the benefits of data. Utilize the data about users' previous searches, locations, and past buys to design special offers. Reap the benefits of push and in-app notifications to make users happy with ultra-tailored experiences.

Final Thoughts
If you want to create a lasting impression on your app users, provide them with the best user experience by enhancing usability and design. It impacts the popularity of apps, the business's success, and your profit as a whole. You can apply the above-mention mobile UX design best practices to engage users and fulfill your goals.