Since our mind creates a conception, we can easily ignore it. However, we must remember that design concept or conceptual design helps create good UI/UX designs. In fact, technically great designs can also fail if they do not have a sturdy concept.
Keeping this in mind, we will discuss what the design concept is, why you need it, and how you can implement it into your projects.
What is Design Concept?
A conceptual design is the basic perception that drives a product's design, described through images, some sketches, or a written statement. This is useful for both designers and developers to stay on track all across the creative methods. A design concept makes sure to help you bring your product to market with value to your target users.
A technically brilliant design concept creates the objective of the product precisely. It works as the foundation of product creation. Creating a conceptual design needs a clear insight into the target audience, the type of issues to be fixed, the clients' requirements, and a perfect aesthetic style. Focusing on building a superb design concept helps you finish your product creation on time.
Why Do You Need a Design Concept?
A design concept is essential to provide visual shape to a concept. Here are the major purposes to have a design concept:
1. Creating the Foundation of Logic
Artistic methods are usually ruled by gut feeling and emotion. However, designs must be used. Be it a logo or software, your design should achieve something practical like describing your brand or sending info – above everything your design must be aesthetically beautiful.
2. Making a Design Language
As your conceptual design is basically a thought, UI/UX designers should reduce the gap between abstract perceptions and visual features. Design language explains utilizing design elements intentionally for communicating and inducing meaning.
The design concept stage won't go as far as preparing all stylistic details. However, it will make the groundwork for significant design options.
3. Bringing About Originality
The design practices are old like any artistic method. Designers try to make innovations and create new designs every day. You must have a creative thought and conception so it can achieve originality effortlessly.
How to Initiate the Design Concept Creation?
Now that you know what a design concept is and why you need it, let's discuss how to create it. We have broken down the steps to build a design concept. Let's have a look!
1. Delve Deep into the Project
First, know the basics of a project. For this, conduct a thorough study on the project and ask the project manager a lot of questions. Dive deep into the details regarding the concept and gather all the data.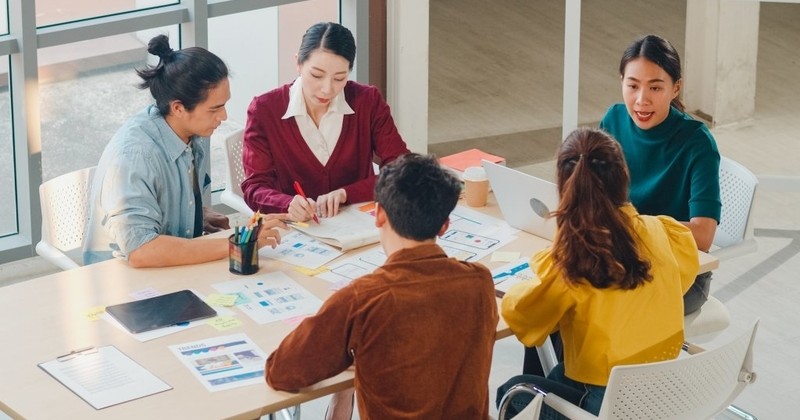 Rapid sketching will help you decide your users' interactions and basic activities. Moreover, it will help visualize concepts fast and communicate with your clients and make a more precise wireframe.
In terms of UI, it's better if clients share their visual design choices and show their preferred services. You need to listen to your client's demands and often suggest them some alternatives.
2. Research the Competitors
You need to check how your competitors have designed their apps' UI. Check whether they are successful or have missed using any useful feature. Make sure to conduct an internal user test on the competitor apps and assess what works great for you.
3. Define Your Concept Verbally
Since concepts are your thoughts, you should draw them out. This step is all about brainstorming, in which you can go for verbal ideation. You can opt for some word-based methods like mind mapping, in which you can begin with a phrase or word to design the brand name or for other designs.
Furthermore, keep writing some related words that come into your mind. Maintain a time limit to brainstorm fast without thinking much. Creating words will help you design characteristics that will express your thoughts.
Finally, verbal ideation will help you arrange related ideas into a complete phrase or sentence that describes your concept precisely. This helps you focus on your design concept throughout the UI design process.
4. Take Inspiration from Brilliant Designs
Be inspired by following quality design blogs and consider new UI/UX design trends. Follow other areas of design regularly. Check why all the preferred designs work. Is it due to the method, color, layout, combination, or typography?
5. Sketch Your Ideas
After you know the goals and needed features for your app, it's time to visualize your ideas. Create a layout first by sketching your ideas. Lo-fi sketches are the easiest way to draw your ideas on paper.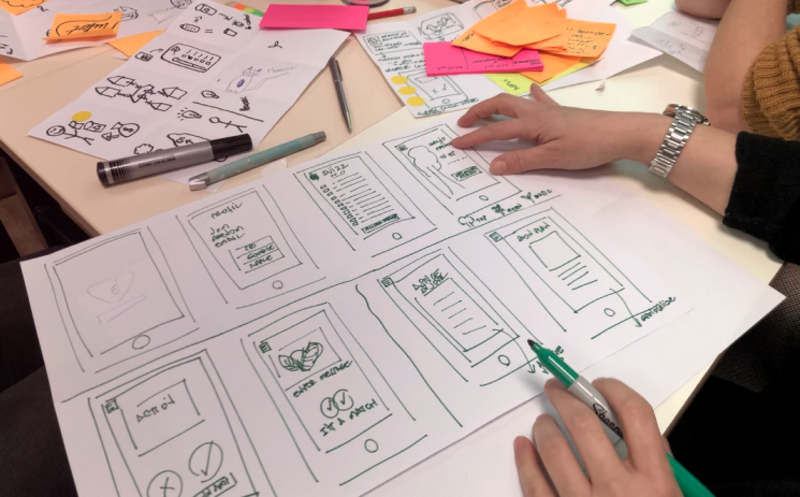 Think of several options and layouts. After doing some sketches, choose the best option. Now, develop the sketch more. Discuss with your colleagues to get feedback. This will help you make changes fast and accelerate a quality design process.
6. Develop the Design Concept
You need to beautify the UI part after visualizing your ideas. At this step, you need to develop the design concept. Choose colors wisely as the right colors make clients remember a brand. Moreover, to grab the attention of your users, the visual style of your product should be different from your competitors.
Once you are done with colors, pick the right fonts. Choose a font with perfectly visible letters so it can make texts easily readable. Many tools are available to choose fonts.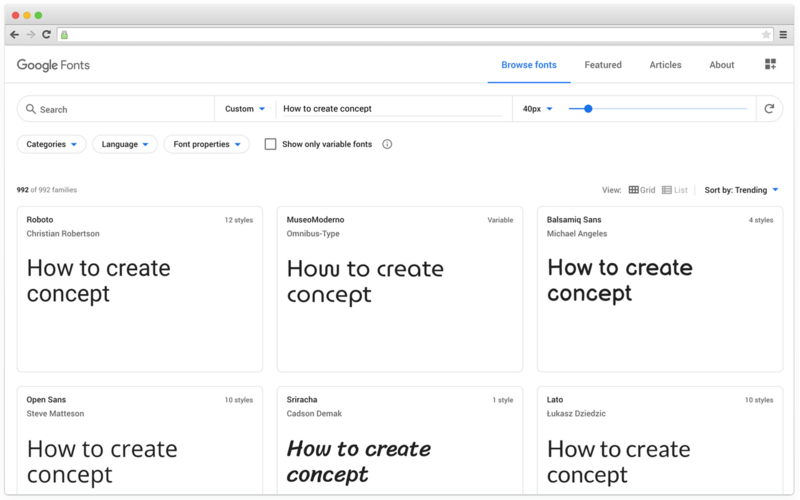 Finally, typography is important for the entire feel and look of your product. It improves the visual hierarchy that directly influences the user experience. After finishing your concept development, test it on a better product user to get feedback.
Bottom Lines
While developing a design concept, make sure to keep your objectives straightforward. Designers must focus on the home screen so users can understand how the whole app looks like.
Furthermore, your design concept must consider the timeframe, budget, and technical needs for the project. Follow these certain criteria to make a successful conceptual design.