Advantages of Having Mobile Apps for Your Travel and Tourism Business
7 minutes read
27.3k Views
The travel and tourism industry has grown emphatically over the years. And one has to believe the statistical numbers; it currently stands at $147.7 billion, which is expected to augment further to an estimated $260.5 billion within the next decade.
Another statistical data released by the United Nation World Tourism Organization (UNWTO), states that international tourist arrivals have increased up to 1.2 billion in 2015. These figures are sufficient enough to indicate that the travel and tour business has a prospering and profitable future.
Technology has played a key role in face-lifting the landscape of tourism. One has to thank the handy mobile applications, which has brought a revolutionary transformation in the sector.
Seriously, planning for a memorable vacation with the family members wasn't that simple before the advent of these travel apps.
There was a time when one had to depend on the travel agents to make proper arrangements for the trip. But fortunately those days have lapsed.
Now with the changing scenario, most of the tour operating companies have developed their own travel apps and as such they keep on offering attractive discounts and other facilities so as to woo more potential customers.
It is estimated that about 85% make use of the travel apps while planning for a holiday trip. So if you are in the touring business, its high time you should get your app develop and launch it to stay afloat in the business.
Now let us analyze in some detail a few essential points on why the mobile apps are necessary for your tour and travel business:
Make all Your Bookings Easily under One Roof
One of the prime reasons why most of the holiday lovers cling into the mobile apps is because they can make their entire bookings one roof.
This means that if a tourist hooks into the app, he can get all the arrangements at a single place.
It includes choosing the destination, booking tickets for reaching the spot, hotel reservation for accommodation at pocket-friendly tariffs, booking a cab for sightseeing, exploring the local places to visit and so on. He does not have to open any other app separately for various tasks.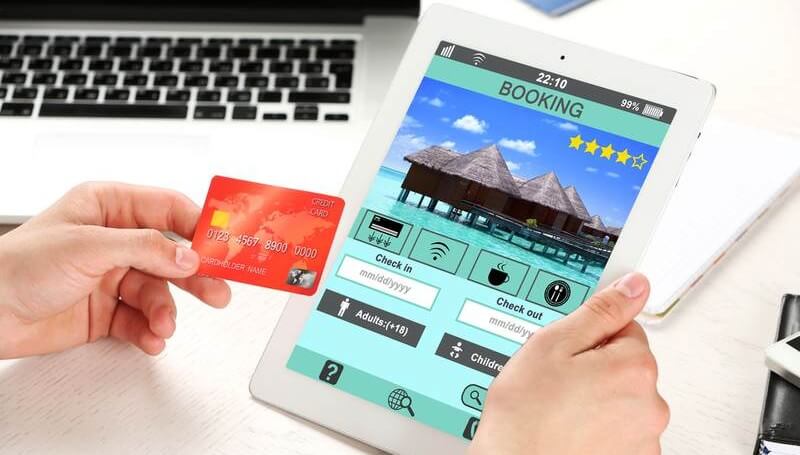 You can add some bonus features into your app such as providing information about live weather updates especially at hill stations because the weather changes very frequently over there.
The tourist would be familiar in advance whether it is suitable to visit the place or not. You can also provide info about the famous restaurants that serve the local renowned cuisines and the best places for shopping.
Read also: What To Know Before Starting To Develop Taxi Booking App
A Platform that offers Most Attractive Rebates
Ever since the evolution of the mobile apps and the increase in the number of Smartphone gadgets, there has been a ruthless competition and travel apps are no exception.
You must have observed that today when you open your app store, you get N numbers of options to choose from.
However, the users have their own criteria on downloading an app and installing it, but one of the factors that influence their mind is how much discount or rebate the app is offering on various travel bookings.
There are some apps which allow you to compare the different prices of the hotels on holiday reservation, claim to offer unbeatable fares on flight and other such important constraints.
It is important to note that the customers nowadays, have become a smart chooser and so you need to be very careful while promoting for the discount offers.
Best in Class Customized and Improved Services
Customized services could include tour packages for different purposes; whether you are going in for a corporate trip or just for relaxing and fun. Then it also involves the domestic tour and international tour packages.
In addition, the travel agents have become quite conscious in paying attention to specific needs and priorities of their clients.
For this you have to keep a strict eye on what the current demand of the market and then design your travel packages accordingly that suits different sets of people.
There are some travel apps that also help the travelers during the time of emergency such as in the case of a natural disaster or any other unfavourable circumstance that come their way. They can get all the necessary assistance at one destination.
Acts as One of the Potent Marketing Tools
Today online business promotion and internet marketing have become one of the most dominant tools to enhance your business productivity and visibility.
Do you know why some of the travel apps lack behind, while others always remain in the limelight? It is only because of the marketing strategy. You have to advertise your app that instinctively appeals the audiences.
One of the optimal ways to achieve your objective is to stay connected with your customers and target the new ones.
Employing the social media buttons to gather more information is an explicit idea where you can directly interact with the customers and find out what they are planning for the next trip.
Read also: The Latest Mobile App Marketing Trends in 2017 to Boost Conversions
Reducing the Paperwork and Simplify Transactions
One of the biggest advantages that mobile applications have offered to the tourism industry is that it has curtailed the process of paperwork.
Since Smartphones are convenient and portable, you can save the soft copies of hotel reservation, flight or railway tickets and other important documents within your mobile.
You don't have to carry them while you are traveling to your destination. Moreover, after the release of apps, the formalities related to travel booking has also reduced.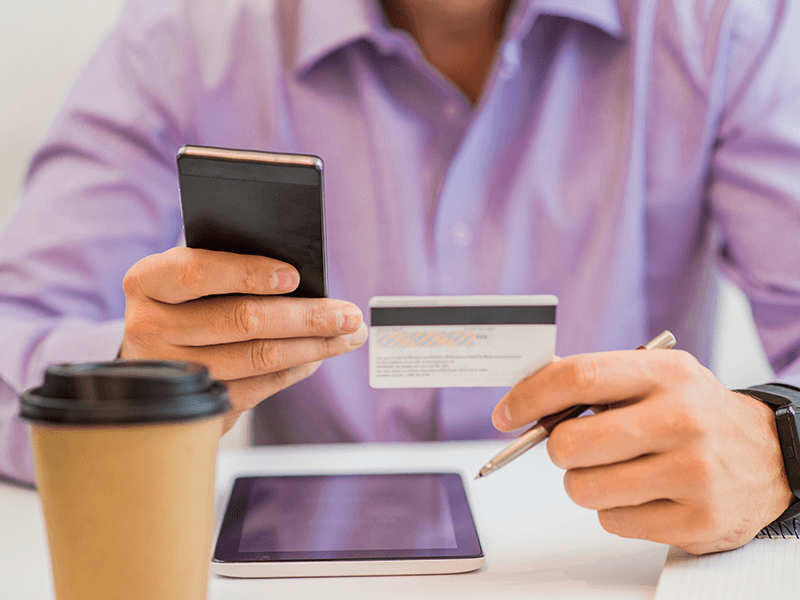 Nevertheless, one of the greatest gifts of the mobile app to the tourism industry is that of online transactions.
It facilitates you with the option of making all the payment through internet for reservation and even when you are on the holiday, you don't have to carry much cash in your hand.
You can have access to these apps 24/7×365 days whenever you wish to.
Read also: Things To Consider Before Integrating Payment Gateway in a Mobile App
Get Real View Pictures and Videos of Destination
How would you feel if you get an advance insight of your holiday destination in advance? Simply superb! Isn't it? Well, you can expect to get pictures of the travel spot.
This will help in planning your trip better and you would actually know how the place looks like. The apps also provide a few videos too to offer a better experience.
Read also: 6 Features That Guarantee The Success And Growth of a Travel App
Conclusion
There is no doubt that the mobile apps have become one of the most vital aspects for the travel and tourism industry. And with travel apps becoming the seventh most downloaded mobile applications, it's essentially amplifies all the more.
In fact, you can frame many of your business strategies based on the response from the apps and also get in touch with more clients taking the quickest possible route.