Gone are the days of monopoly; it's the age of duopoly. From beverages to smartphones, almost every market is dominated by two major players.
In all honesty, it's a healthy competition. This is the reason we have seen tremendous development from both the major players in the mobile OS market.
In one corner, there is the open-source contender, Android.
In the other corner, we have the proprietary champion, iOS.
The Android and iOS comparison has become the new PC vs. Mac debate of the tech industry. However, in terms of technology, the competition is only getting tougher. It's a close call.
Read also: Android or iOS App Development: Which is Best for Your Business?
While fan boys would say Apple is always in the lead, we'd say we have witnessed Android nose out every now and then. Both of them are quickly catching up in terms of app revenue as well.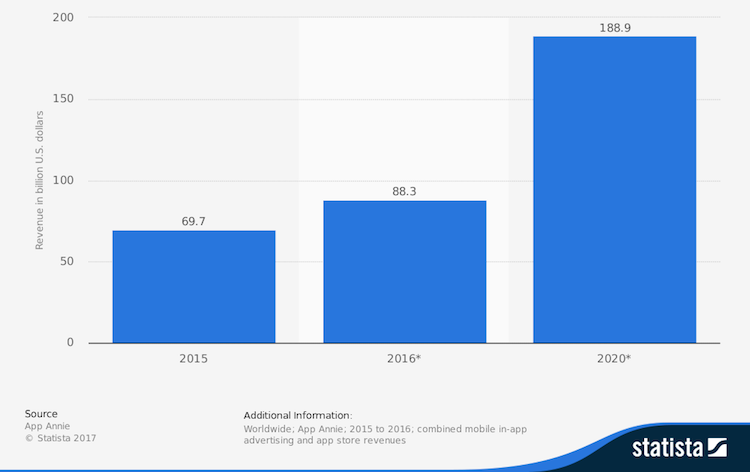 One thing where we can actually draw a clear line of distinction is the budget. In terms of development, Android is a natural choice for businesses with a limited budget.
However, what developers often forget to tell you is that just creating an app isn't the end of the story. Apps need to be marketed. You can only make revenue when you are able to reach a certain number of people. Without revenue, all that saving isn't going to help.
So, today we will bound the scope of this conversation to marketing. Which of the two makes more sense for a business with a limited marketing budget. Let's find out.
The Cost of Putting Your App Out There
Your app marketing endeavors shall begin the moment you are done with development. You need to put your app out there for the users. For that, you will have to register on the Play Store for Android or the Apple App store for iOS.
There is a huge difference in the way both the stores charge you. For Android, it is a onetime registration fee. For iOS, you will have to pay $99 for a one-year registration, which means you will be charged again for the next year.
If you have an app that may be short-lived in terms of popularity of usage, then it makes sense to pay $99 for a year and not renew the registration.
Most gaming apps, like Angry Birds or Pokémon Go, experience a quick shot to popularity and then they get forgotten. The developers start focusing on other ideas and fresher concepts.
However, utility apps tend to have a longer lifespan. They may not enjoy a quick shot to fame, but users will keep downloading those apps as per their needs.
Many argue that the higher registration price is justified by the high average app price for Apple App Store, but the stats show little variance.
The huge difference between the iOS and Android app revenues is on the verge of diminishing. This is because Google boasted a whopping 27 percent growth in app revenues last year.
The Cost Per Install
Cost per Install or CPI is the app store equivalent of PPC. It is a useful metric in terms of budgeting your app marketing campaign. CPI allows you to pay only if the user installs the app.
No matter how many people view the advert, the payment will be made only after the installation.
Now comparing the CPI cost, the App Store CPI rates across the US are slightly higher than that of the Android CPI rates. It varies from region to region, but that's the case in almost every area.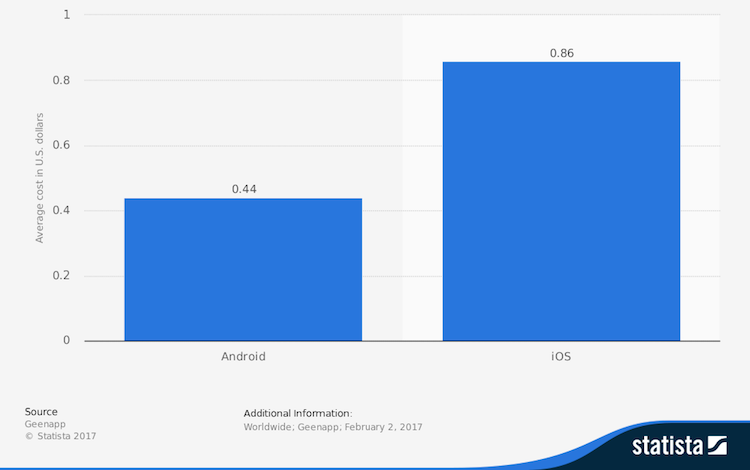 While CPI is one of the most successful metrics, it is not the only one to consider. There are other options such as CPM, CPS, and CPE that must be considered. For all these options, Android turns out to be more budget friendly than iOS.
Who Do You Want to Reach?
Android has yet to beat iOS in the US, but it is the leader in the global mobile market. It makes more sense to go for Android if you want to target the global customer base. But US-based users tend to be more active on iOS.
A study of the difference in the demographic reveals that iOS customer base is smaller. But, it comprises of educated, higher income users who spend more time and money on the app.
On the other hand, a large majority of Android users is located in low-income countries. iOS is also much preferred for business purposes. Most entrepreneurs and C level executives prefer iOS over Android.
So, when making a decision regarding your app marketing budget, you need to consider whether you will be able to target your main customer-base or not. If you aim to go for a diverse demographic from across the world, Android makes complete sense.
However, if you want to target high-income individuals in the US, you won't get much out of an Android app. Even a budget-friendly marketing campaign wouldn't bring the expected revenues.
App Store Optimization Cost
App Store Optimization is now the center of any app marketing campaign. Since Android is a Google product, it naturally seems like the best option for marketers.
For anyone who has solid Google SEO knowledge, optimizing for app store isn't too difficult. However, there are some major differences between SEO and ASO.
One can assume that Google will naturally prefer Android apps and rank them better. But there is a smart algorithm in place that will show apps that are more relevant to the device's own OS.
So, there is little advantage you get for choosing Google's powered OS. So, we must also take into account the existence of many app stores.
Play Store isn't the only store for Android apps. Almost every device manufacturer has its own store, and then there are many cross platform app stores as well.
On the other hand, the Apple App Store may be Google's rival product, but that doesn't impact the ranking or ASO aspects of app marketing. However, the inbuilt ASO capabilities of Apple App Store are currently much ahead of the Play Store.
Push Notifications
Speaking of how customers react to your marketing campaign, the behavior varies from platform to platform.
As I have always mentioned, Apple users tend to be more active and have a higher rate of engagement. However, in terms of reaction to push notifications, Android users are twice more likely to click on it than iOS users.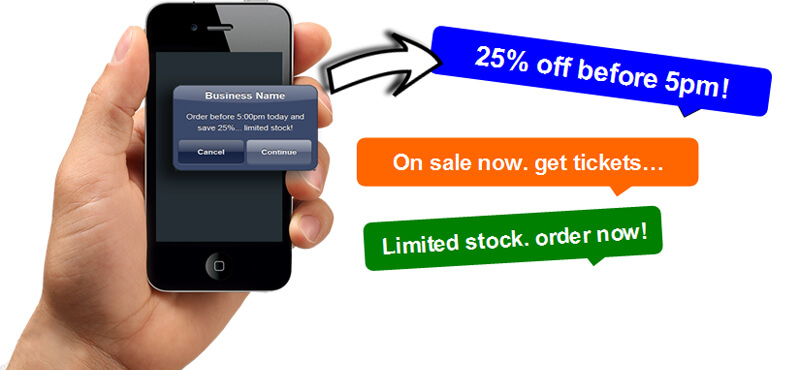 There can be many reasons behind this disparity. The way both the OS handle and display push notifications is different.
While Android Push notifications stay on the lock screen or notification bar until clicked, iOS notifications disappear after the first unlock. Perhaps due to this very reason, Android users also react much quickly than iOS users.
If you want to spend on push notification, Android is a good way to ensure there is a quicker and better response.
Read also: Best Practices for Push Notifications to Get the Best Results
Conclusion
While Apple has managed to retain an edge in the US market, Google is definitely focusing on improving your app marketing ROI within a limited budget.
There is no question about iOS advantages on many fronts, but for a limited marketing budget, Android stays the undisputed champion. It is cheaper to get your app online, and you can reach a global audience with minimal investment.