5 Major Enterprise Mobility Best Practices A Business Should Follow in 2023
7 minutes read
26.1k Views
Enterprise mobility has always been a prime direction or guide for different organizations when it comes to developing a business following some current trends. The evolutionary strength of mobile, paired with rising demands from employees and clients and increased competition has made the initiatives of enterprise mobile highly important these days.
Hence, an organization should give mobile the top priority; else they could lose their market share.
In order to emerge in the enterprise mobility game, companies are exploring different ways. They are trying it through mobile device management, enterprise mobile applications, manpower mobility initiatives, a combination, or rapid change. In a nutshell, enterprise mobility is in trend to discuss.
Let's have an in-depth discussion on all you should know about enterprise mobility and what trends of enterprise mobility businesses must follow in 2023.
Enterprise Mobility: In a Nutshell
Enterprise mobility defines the initiatives taken by different companies to enhance their business operations, develop and deliver business services through mobile-based solutions, and also the mobile products which are specially launched for clients.
Enterprise mobility generally refers to things like mobile apps which are employee or business operation-focused, quick strategies, client-centric mobile applications, transformation management and DevOps, and other initiatives taken for digital transformations.
Prime Enterprise Mobility Practices to Follow In 2023
Today enterprise mobility is leading the world of business due to its BYOD (Bring Your Own Device) concept. Most of the employees get access to the data of their organization using their mobile devices. However, only a few organizations follow this BYOD management technique.
Having a precise enterprise mobility management method is highly necessitous for an organization, especially if an organization is investing a good amount of mobility. And thereby, to make mobility work, organizations must analyze the best practices of this technology from building mobile apps users prefer using to funding for mobile applications.
Let's take a look at what an organization can do for improving its enterprise mobility management.
1. Consider diversified options for mobile app development
According to studies, some people like a hybrid approach for mobile app development, in which web technologies like html5 are used to develop apps that ultimately are kept in a container that lets you get access to native device features. Few prefer native app development on iOS and Android mobile platforms while others prefer web development languages.
These days, html5 is getting more support. Supporting as well as building mobile apps on different platforms can cost you more. And it's a big problem for an organization that builds apps that other partners, suppliers or outside contractors will be using.
NativeScript is one of the trendiest technologies and an open-source system that can be the future for mobile app development according to some experts who believe this framework provides more flexibility than Apache Cordova which is just utilized for hybrid app development.
Developers can develop native apps using NativeScript and they don't need to write native code as well. They can use present online known resources like JavaScript and html5 to their mobile projects. Using a single language has many advantages but it lets you work or integrate with the device's native capacities only.
2. Keep your organization's data and apps secure
Since the use of mobile apps and devices across organizations are increasing daily, it increases different privacy and security risks as well. For instance, using personal gadgets to access company data from anywhere or at any time can make your networks accessible to virus attacks, data leaking, and illegal access.
People, who are associated with cybercrimes, concentrate mainly on 3 points for attacking a mobile infrastructure:
Devices – Cybercriminals root or jailbreak mobile devices for compromising their safety. As a result, the mobile OS is affected by exploits continuously which merchants try to spot. Cybercriminals generally use it for attacking helpless users from the time of finding an exploit until the time of patching it.
Networks – Cybercriminals attack networks, focusing on particular objects and goals. For instance, they can simply establish a fake hotspot, redirect or interrupt traffic to scam networks, and take over an existing hotspot.
Applications – The attacks which depend on applications give cybercriminals a great scope to compromise any object virtually. For instance, you can find malware in any public app store like Google Play and iOS App Store. However, third-party app stores offer lesser control over the applications provided by them and are appealing objects for offensive activities.
According to Gartner, nearly 75% of mobile security breaches have been the results of misconfigured mobile apps. Since developers are always in a hurry to launch mobile apps on the market, they concentrate on its functionality more than security. And as a result, this app building practice sometimes lacks the best and most mature procedures to hinder mobile threats.
Many organizations have been depending on mobile security policies which combine EMM or MDM solutions for controlling exploits made by jail-broken devices. Albeit many known threats are identified by these solutions, they are unable to identify unknown OS, network, and app exposures.
Read also: Best Ways to Avoid Security Issues in App Development
3. Keep users in mind while designing mobile applications
In case you don't design an app properly and users don't like to use it anyway, all your effort and skills will go in vain. An organization should recognize the issues of its employees and build mobile applications which will ease their pain points.
In order to raise the odds that an app can embrace instantly, ensure to have an interaction with promising users and understand how they are going to utilize your app. For instance, you may require designing an offline application if sales representatives sometimes work in places with no authentic network connection.
Read also: Importance of UI/UX Design in Mobile App Development
4. Create secure user credentials
User credentials, such as username and password, should be created with the best care and security. Credentials that are enough for some sorts of apps may not suit other sorts of apps that require more security.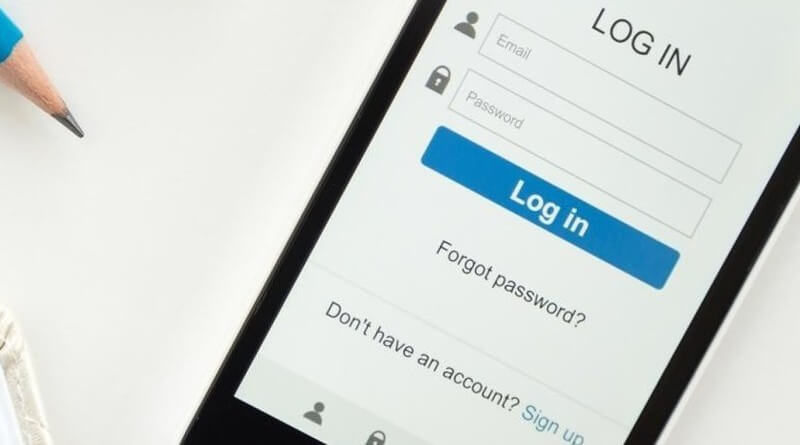 For instance, short number strings, while may be precise authentication for users on game scoreboards or leaderboards, but they will not be sufficient for a social networking app.
5. Follow the emergence of new technologies
The constant development of new technologies can ease mobile device management and security. Particularly, the Android for work solutions concentrates on offering security at the OS level. It is able to keep the personal and professional ambiances separate by supplying safe containers or profiles on the trendiest generation of Android gadgets.
Thereby, it is able to administer enterprise-level controls, whereas users have control over their personal info only.
Moreover, this work solution safeguards enterprise data and apps from users' personal functions which are conducted outside their profiles, such as ordering something from unknown sites, side-loading web applications, or other activities which are possibly not secure.
An organization's IT administrators can also execute policies for applications running in a container, such as copy-and-paste limitations, and administered VPN use. In fact, they can hinder users from installing unauthorized applications from the Play Store in their office space.
Now IT administrators can have complete control of enterprise apps and simply pull out the stolen or lost devices and erase all work data remotely while leaving personal data undamaged and as it is on a device.
According to Gartner's prediction, market demand for mobile application development services are going to grow at least five times faster than the capability of internal IT firms for delivering them.
Read also: Enterprise Mobile Application Development Facts You Should Know
The Final Say
It's proved that enterprise mobility solutions are important for organizations if they are followed, built and applied properly. Hence, businesses should consider these trends and build unique solutions which produce a better ROI.
Keep in mind the aforementioned points, execute mobility and handle it proficiently. In order to know which of the aforementioned enterprise mobility practices can advantage your business model, get in touch with our experts.