Today, the mobile app market is heating up, particularly for free apps. We're seeing that large numbers of mobile app developers or mobile app development both iPhone app development and Android application development companies are jumping into the market every passing day looking to make money on this big opportunity. So, if you can get users to pay for your free mobile app, then great. It's a fact that there are numerous free applications already available for smartphones and tablet devices. But, free doesn't mean you can not make money on your mobile application, and it means you need to be a little smart about your ad plan of action.
There are mostly 5 pricing models (explained below) that bring in all the revenue and if you launch your mobile app using one of these monetization models, then you have a greater chance at making more money than any other model. These 5 monetization models are briefly explained below:
Create a "Freemium" for apps and games
Keep in mind that this is not only the most popular and favorite monetization derivative for apps and games, but the most revenue making one too. A freemium game or app is provided without charging anything to the consumers with limited features and content. Also, app users can access a premium version with extra content and feature through in-app purchase. The free game or app, with an in-app purchase takes away the price point as a barrier for mobile users to download an application and provides the mobile app developers the chance to show the value of their product.


Also, they can provide premium content or offer elementary features for free that need the user to pay to use absolute functionality of the app. In addition, also provide a free basic version of your application to users to get a fast buy-in with less resistance and allow them to buy extra features for a monthly subscription or a fixed price once they're dependent and get value in it.
In-App Purchases(IAP)
This monetization model lets users to unlock features or buy more of something. When you create an app, then you can set IAP to be a one time purchase such as I want to unlock that particular feature or an ongoing option like I want to buy 10 coins for $1), meaning you can buy that again and again. In addition, you can easily start gaining big amounts of revenue with the second (an ongoing option), but you need a fabulous app too that can justify it.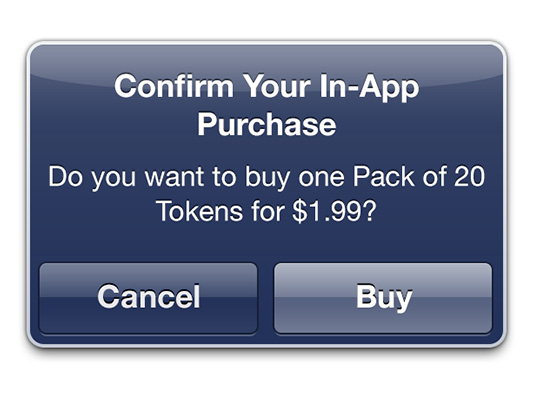 If you were in the market of news feeds, then IAP's can be subscriptions too. The Newsstand functionality within the Apple framework enables you to set up an in-app purchase that will charge every month automatically.
Cost Per Install(CPI)
It is a comparatively new marketing mechanism and is the mobile equivalent to cost per acquisition (CPA) in the web marketing world. Also, Cost Per Install is just what it sounds like mean you pay per install that you get. Playhaven and Chartboost are examples of this, and they are third parties that have software you install into your mobile app. Generally, their pricing ranges from $1 to $3.00 means that if you want to promote your application, then you have to pay Playhaven this amount every time someone installs your game.
Also, if I get about $1 / install through Playhaven, so an app developer wants to promote their app will pay $3 to have a new user install it on their mobile phones. If I can give that installation, then I get paid $1 for that, which is really good money. Also, the profit is directly proportional to my download numbers and grows as your user grows. Additionally, there are thousands of Cost Per Install companies popping up nowadays and be sure to allow your app developer know you want to integrate them. Although, they are not too challenging to add onto an app or game, but is helpful to discuss early.
Get a Sponsor
There are plenty of non-game apps that don't contribute themselves well to the freemium model, but are rather better suited to be monetized through ads. If you choose to provide your app for free, then there is still a leading monetization possibility and you'll be depending on your consumers to engage with the ads to drive revenue. Getting a sponsor for your app immediately can get you the highest revenue and also lets for better integration of the app with the sponsoring brand. But, the app has to be a good fit with that specific brand. Also, developing and managing relationships with brands is difficult as well as time consuming, and sponsored advertising is expensive and so only best suited to big campaigns.
Advertising
Displaying ads to users of the app is a great app monetization technique. While prices for mobile ad inventory are much lower in comparison to traditional online placements, there's still a key opportunity for apps that make a significant number of page views or provide access to a targeted audience.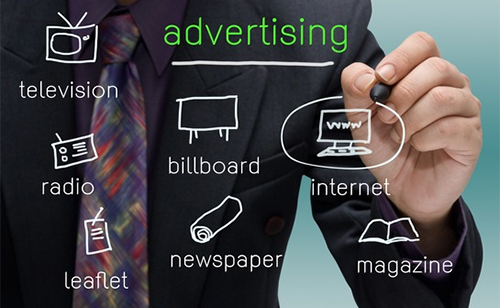 Know Your App Market and Users
Check applications in the app stores, including your competitors, to determine best practices for monetizing similar apps. However, it is quite difficult to guess exactly how much money your competitors are generating through their apps, but you can identify the types of monetization models they use as well as how they frame their app content for ad impressions. So, inform yourself with your competitors' methods and then ask yourself whether they're missing a big opportunity or not. Besides, you should must note components of competitor apps in order that you can improve your monetization strategy or to make a better application with many advanced features.
Conclusion
So, Charge per Download, Partner With Mobile Ad Network or Ad Exchanges are not the only means to make money with apps. We've presented some other ways with which app developers can generate more revenue, but think creatively and I'm sure that you can come up with lots more.