What Makes a Photo Editing App an Absolutely Desirable One
9 minutes read
25.6k Views
Just with a click, we lock memories in our hearts forever…
But wait…
A coat of filters is necessary before we "Instagram it."
Most people love immortalizing things, primarily through photos. After all, memories may fade with time. But, the images you take to commemorate different moments of your life always stay with you.
According to Business Insider, over 1.2 trillion photos were taken in 2017 alone. Considering the growing popularity of social media platforms, it is safe to assume that the number of photos taken since then would have increased.
But, sharing moments online and with your loved ones is more than just clicking a picture and uploading it.
There is one critical step in between- photo editing. As per Adam Ottke of Fstoppers, 68 percent of adults edit their photos prior to sharing them.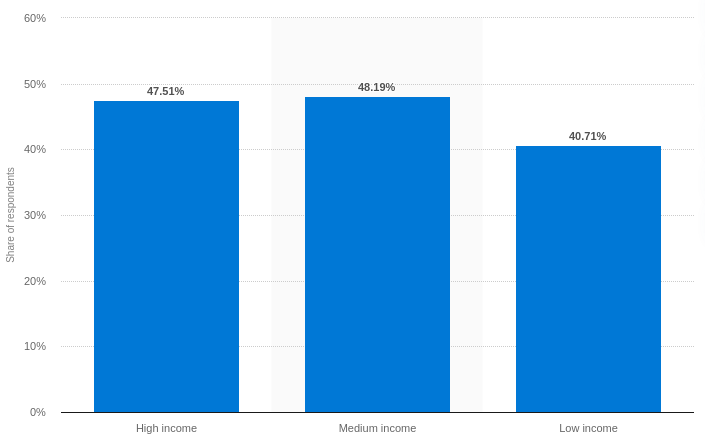 In the US alone, nearly 47 percent of high-income groups have photo editing apps on their smartphones!
This is excellent news for entrepreneurs. If you can develop a popular photo editing app, your business can quickly gain momentum in today's world.
Thinking about what features it should have?
Here is a guide that will make your photo editing app worth the time and investment of customers.
1. Visually appealing and interactive
According to research conducted by Google, users form opinions about design aspects of websites and apps in a mere 17 milliseconds.
In other words, if your app fails to impress users, from a visual point of view, right from the start, you will find it extremely hard to retain users.
It doesn't matter whether it is a photo editing app or a messenger unless users find it appealing; they won't give it a second glance. This is why the app you create must be visually aesthetic.
Your pick: Merely creating an app that looks good isn't enough. It needs to look great.
After all, there is a plethora of photo editing applications, both on the Apple Store and Google Play. Creating a strong favorable first impression can make all the difference. However, don't make the mistake of going overboard with the design.
Many apps fail because, in their quest to deliver beauty, they create an over-complicated design that hampers easy use. Understand that a positive first impression shouldn't come in the way of an engaging experience.
All in all, app designing is quite tricky. You need to find the perfect balance between visual appeal and user-friendliness if you wish to make your app desirable.
2. A simple user interface
What good is a photo editing app if you are unable to figure out how to use it?
Contrary to popular belief, it is not easy to make a simple user interface. This is because creating a simple user interface requires quite a lot of planning.
You need to think about the average user journey and ensure that the photo editing app you create leverages this journey.
For instance, rather than asking users to sign in or go to a specific section, photo editing apps must showcase its features from the get-go.
Your pick: Quality photo editing apps tend to offer options like cropping, editing, and filters on the homepage so that users don't have to worry about finding the editing action they require. However, within each edit, the key is not to over-clutter the screen.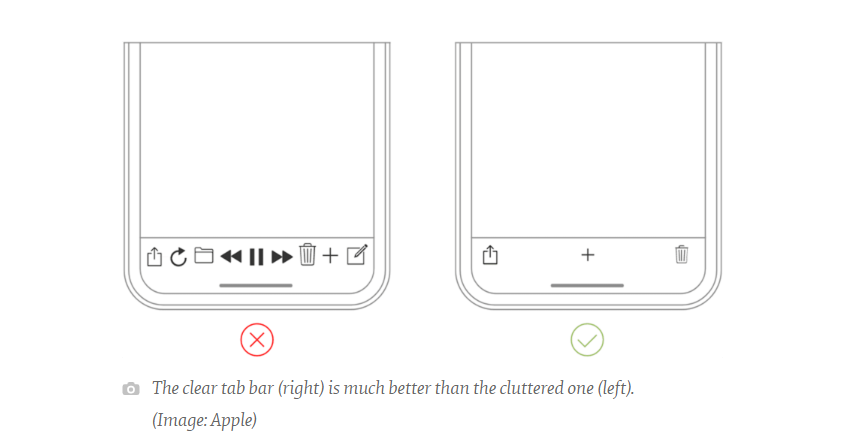 3. Perfect the basics
There are certain features that any photo editing app needs to have. Now, you might consider them to be a tad too basic.
You might think that many other apps are providing the same features, and hence it won't allow you to stand out.
But, these functions are necessary, if not sufficient, for the success of your application. You will be surprised just how many people use photo editing apps to crop or flip a photo!
So make sure to include the following essential features in your photo editing app:
Crop
Straighten
Rotate
Flip
Red-eye removal
Color correction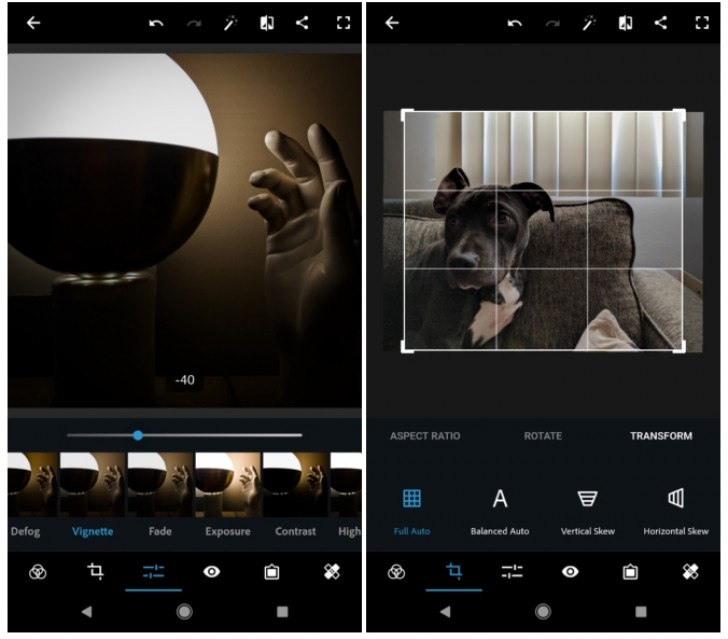 Once you have perfected each of the mentioned essential functions, now is the time to decide how you will differentiate your photo editing app, from all others available.
4. Ability to edit filters
In a world of snapchat and Instagram filters, it is easy to underestimate the importance of a quality filter collection in your photo editing app.
Keeping in mind the many creative and beautiful options provided by picturing sharing sites, one thing is for sure- people want better filters with every passing day.
Your pick: The generation of today quickly gets bored with filters. If you leverage this behavior in the right manner, you can end up creating the perfect solution.
For instance, rather than just developing and delivering new filters every other month, a popular photo editing app lets users be creators. How so?
Well, you can make your filters editable.
Think about it. Every photo requires a different treatment. And a few standard solutions can't satisfy the needs of the masses. But, if you let your users create personalized filters, they get to decide which treatments to put in which picture.
Compared to standard filters, the satisfaction rates of users are bound to be better.
5. In-app picture taking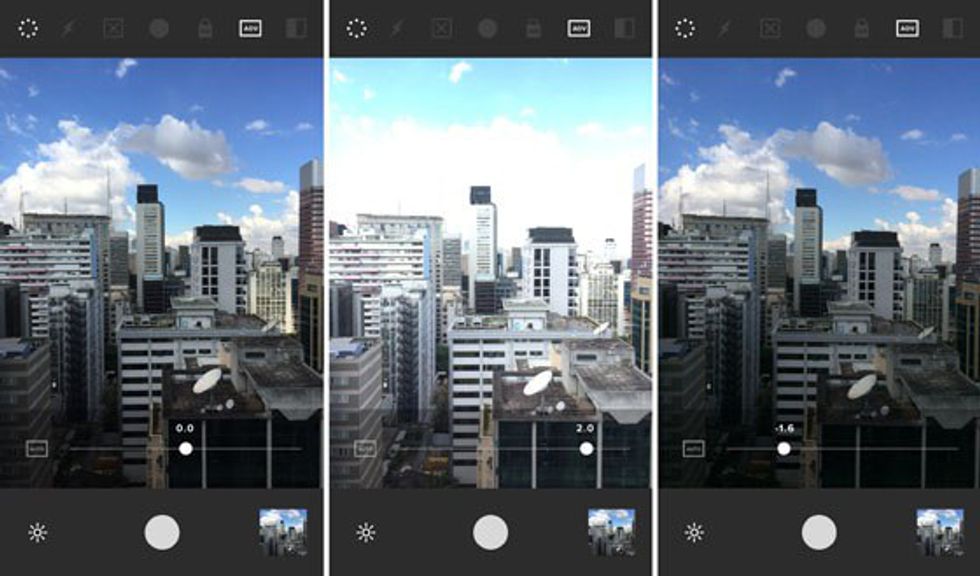 Generally, people opt for the in-built cameras of their phones. With each passing year, mobile companies are delivering increasingly better camera quality. This is good news for anyone who wishes to create a photo editing app.
Why?
This is because it allows you to work with high-resolution pictures. And it is easier to beautify a high resolution and crisp images compared to a pixelated and blurry one!
Additionally, it also means that you can leverage the performance of the camera for your benefit.
There is a straightforward way to do so…
Your pick: Include in-app picture-taking capabilities. Such perks differentiate a popular photo-editing app from just another app.
Combining this with the simple user interface factor, you can ensure ease of use by having a picture-taking mode on the homepage and editing options along with picture selection choices in a slider below.
6. Easy switching between edits
Editing pictures can be challenging. Moreover, with an increasing number of options when it comes to effects and filters, it is common for people to get confused about which approach to take.
This makes the job of editing photos very tricky, especially when you have to edit multiple images.
Here, if a photo editing app doesn't let you switch between edits, users are bound to feel frustrated.
Your pick: A great feature to have in a photo editing app is easy switching between edits. This allows users to work on different photos at the same time.
Also, if they later have reservations about any given treatment on a photo, they can go back to their progress without having to begin editing the picture from scratch.
7. One-touch optimization
While it is true that many like to tweak each treatment to fit their given needs, it is also true that a vast majority of users are unaware of the intricacies of photo editing. To cater to such users, the photo editing app must have one-touch feature optimization ability.
Your pick: It is a must for a good photo editing app to include a one-touch feature so that people who always run short of time. Don't get frustrated.
This will allow the app itself to recommend the best intensity of different treatments for the photo, rather than relying on users to make a choice.
Since many value convenience in applications, this addition to any photo editing app can make all the difference.

Verdict
A desirable photo editing app is an amalgamation of visual and functional appeal. Anyone who wishes to tap into the industry but deliver both basic and advanced features in a user-friendly way to ensure maximum downloads followed by low uninstalling rates.
Now that you know what goes into making a successful app, you are ready to begin developing one!
FAQs About Photo Editing App
How much does it cost to make a photo editing app?
The cost of developing a photo editing app depends on different factors like app development platform, design complexity, features and functionality, the location of a developer, etc. On average, the cost may range from $2,500 to $25,000.
How long does it take to create a photo editing app?
There's no straight answer to this question regarding the time needed to develop a photo editing app. It depends on factors like development platform, the complexity of the design, number of pages, experience level of designer and so on.
Which are the best features a photo editing app should have?
A photo editing app should have several features like visually appealing and interactive, a simple user interface, perfect the basics, ability to edit filters, in-app picture taking, easy switching between edits, one-touch optimization, etc.