Top Benefits Hotel Apps Provide to the Hotel Business
6 minutes read
17.9k Views
The hospitality industry has gone through a sea change and it caters to millions of tourists and travelers around the globe. If you are into hotel industry, you will be aware that the competition level has exceeded to a much higher degree.
According to a statistics published by Statista, it has been estimated that global hotel industry would generate 550 billion US dollars in 2016. The hospitality industry is strongly based on offering optimal services and so there is no doubt that hotel apps will be a blessing to enhance your customer reach.
In fact, more and more people today search for the hotels online whether they are going on for a vacation or for corporate purpose. The hotel booking and reservation is also conducted through different websites, which saves both time and money.
If you are developing a hotel app, you are benefiting both the tourist as well as your business. This is one place where the user can get all information under one roof and as such he does not have to consult any other site.
So now let's focus on how the mobile apps will help to flourish your hotel business:
1. Enhances the Reservation Experience of Customers
The hotel apps have simplified and enhanced the experience of pre-reservation of the hotel rooms. Gone are those days when the customers used to come to hotel and then search for the rooms according to his convenience and budget. Many a times, he had to return empty-handed as mostly the rooms were full specifically during the peak seasons.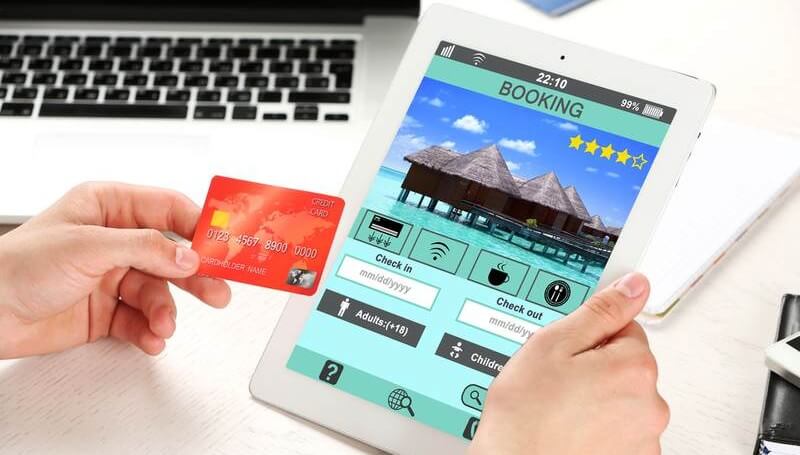 But when they download the apps, they have complete information about the accommodation and what other facilities are being provided. They can book the room just with just a click of the finger. It also saves lot of time.
2. It Helps in Tracking More Customers
When you have the mobile application at your disposal, you can get close to your guests. It helps in collecting vital information and data about your customers. In addition, to that you can also understand their behavior traits which will help you to form and implement business plans.
You would understand that they were satisfied during their stay and what all needs an improvement. You can also frame the marketing strategies and pricing policies to stay afloat in the business.
3. Helps in Marketing your Hotel
Hotel marketing is one aspect that has become necessary to compete in this industry. You need to create and maintain the brand awareness for your hotel that will help in promotion. At a time, when there are N numbers of options available, you have to be on your toes and there is no margin for error.
4. Opportunities to Provide Optimal Services
You can win you're your clients only by offering best in class services at cost effective tariffs. Now the hotel apps can help in reaching that objective. You can keep on informing the users about what new services you have launched and how you are improving on other areas. This can be making the booking more efficient, offering discount offers, providing complementary breakfasts and so on.
5. Establishing the Communication on Personal Level
One of the features that you can implement in your hotel mobile app is establishing the communication level on the personal level. You can employ customer service executives who can answer the queries of the travelers and also suggest them the best plans.
Read also: Advantages of Having Mobile Apps for Your Travel and Tourism Business
6. The Language Adoption Facility
Travel and tourism industry has become a gigantic arena. It includes both the domestic as well as the international tourists. Most of the travelers face the language problem when they travel abroad or in other state.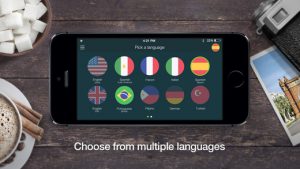 So, in order to sort out that issue you can incorporate the language adoption facility wherein he can get all the valuable info in his own mother tongue. This will have a positive impact on the audience and it will increase traffic to your app.
Read also: How to Develop a Multilingual App that Outshines Others
7. Offering the Tour Guiding Facility
When a tourist travels to a destination, he wants information on everything which includes the tourist spots, best restaurants, shopping places and so on. Instead of asking to the local guide, the customer can get this information right from your app. You can also add a map which will give them proper direction.
8. Getting Customer Reviews and Feedback
It is extremely essential to get customer reviews at the end of the day and ask them about whether they are satisfied with your services and stay at the hotel.
Read also: How To Get App Reviews to Improve your Mobile App Downloads?
Based on these reviews and feedback, you can know how well your business will fare in the future. If you observe that your reviews are not as positive as desired, then you can take the necessary actions to rectify regarding what went wrong.
9. Taking Advantage of the Competition
Mobile apps although are common these days, but the fact is that hotel apps are still a new concept in this sector and not many players have entered the battlefield. So, this one advantageous situation and you can take full advantage to gain the best in your favor. The demand from the customer's side are high and if you suffice it, you are victorious.
Conclusion
Considering the fact, that hospitality and hotel industry are posing new challenges for the owners, the hotel mobile apps will offer you the best of opportunities to connect with the tourists staying in your hotel. You can establish direct connection with them and also offer all the information at one place.