10 App Categories That Will Shape in Post COVID World
10 minutes read
31.0k Views
We don't know for how long the impacts of the COVID pandemic are here to stay. This is why many businesses are getting ready for this new normal period. Flexible and innovative businesses are growing stronger than others.
Although industries like hospitality, retail, and travel need significant time to become normal, a few sectors like work-from-home solutions, gaming, video streaming, and eCommerce have become our instant saviors during this new normal era. And in this present situation, all types of mobile apps have become highly essential.
Anything possible to do online is becoming digital. Simultaneously, mobile apps are not just becoming highly profitable and popular but also make a huge effect in helping people maintain social distancing and stay safe during this outbreak. So, honestly, we can't imagine our lives without mobile apps in a post-COVID world too.
Top 10 App Categories to Rule the Post COVID World
Let's explore the top 10 app categories that will become the most productive, effective, and accomplished businesses in the post-COVID scenario!
1. Healthcare Apps
Healthcare apps have come as a savior in this sensitive time when everybody is concerned about health. Since we are not doing physical movements a lot these days, healthcare apps like fitness apps, meditation apps, medical care apps, and mental health applications are assisting people in keeping them healthy both physically and mentally.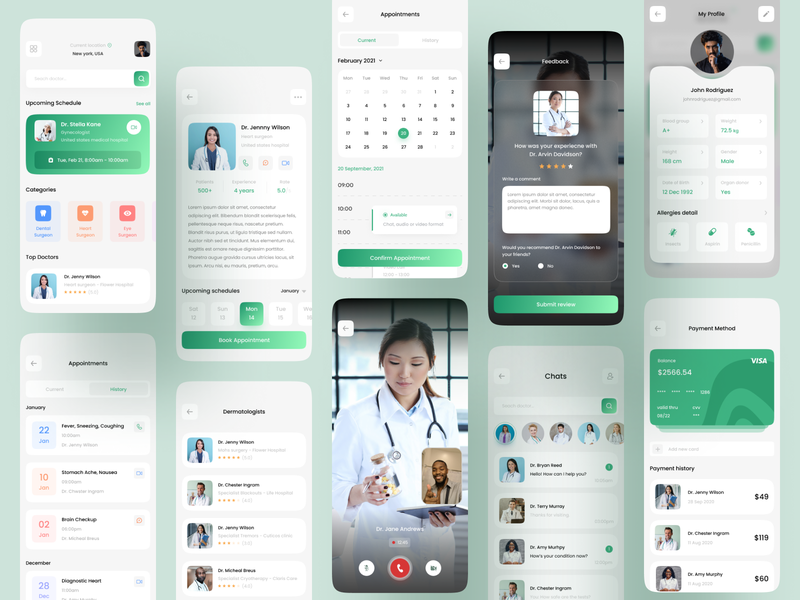 Source: Medical App
Online fitness programs instruct how to do basic yoga or meditation for keeping ourselves healthy even when staying home, the necessity of a balanced diet, and the types and perks of exercises. On-demand doctor's applications offer instructions on medical sample tests, prompt consultation, digital prescriptions, and medicine delivery.
Patients can consult the best doctors over medical applications for discussing their diseases and symptoms to get a better insight into their health and bear panic scenarios.
A report by App Annie says that in March 2020, a combination of ten fitness apps incorporating Asana Rebel, 30 Day Fitness, and Nike Training Club has seen almost 5 million downloads within only one week.
2. Grocery Apps
Nobody can survive without groceries. Hence grocery apps are one of the most important app categories on our list that has seen success during the pandemic. People are concerned about getting infected with the virus; hence, they are not ready to step out of their house for grocery shopping.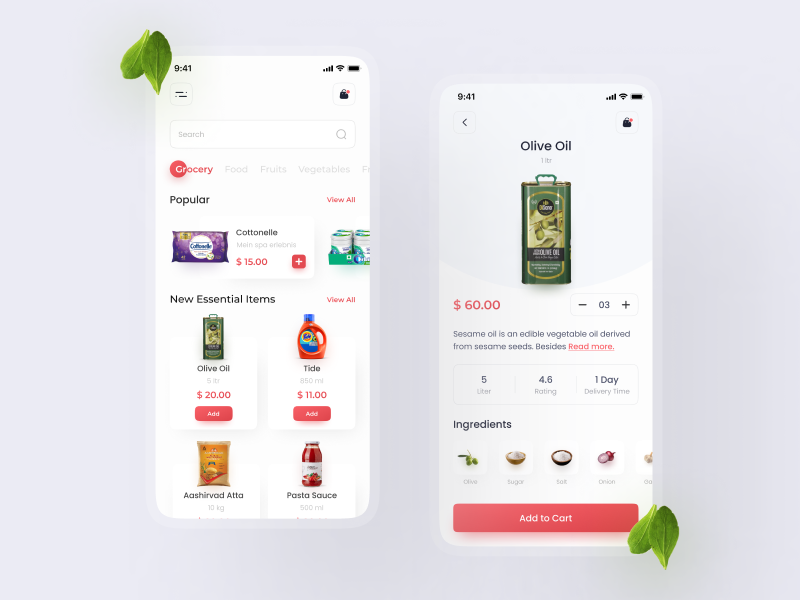 Here, the grocery apps play their roles. These apps maintain the pace with the rise in demand and feed people most securely. The most famous grocery applications like H-E-B, Target, Shipt, Instacart, and Walmart encountered a massive number of downloads during this worldwide crisis.
Grocery applications have gone through a great transformation from hardly being an option to becoming the ultimate need during the pandemic.
3. FinTech Apps
FinTech or finance is another app category that is experiencing a huge increase in demand. The uncertainty in the economy along with the failure to visit banks has caused many people to use mobile apps for handling their money.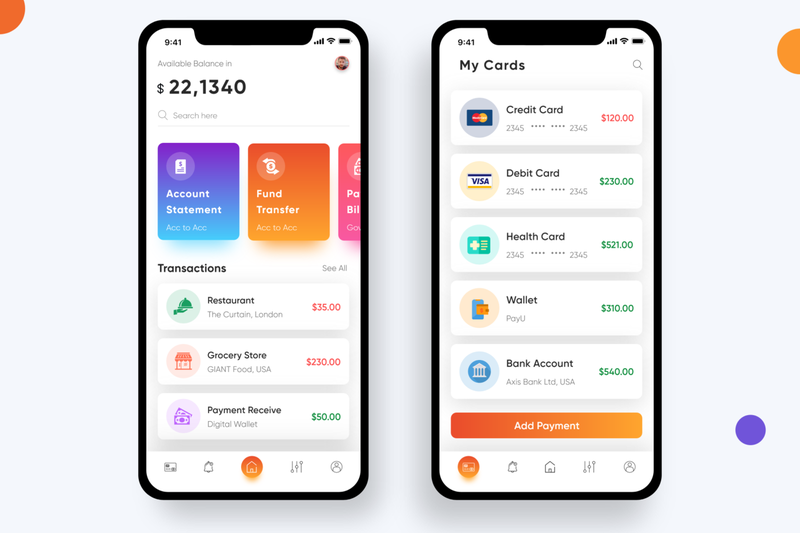 Source: Banking and Finance App
A report from App Annie says that in Q1 2020, the whole time spent in finance applications increased by almost 55%. The increase was sharper at 90% and 85% respectively in South Korea and Japan. In April 2020, a FinTech app named Robinhood ranked #1 on app stores in its category and increased by 260%.
From fundamental activities like paying bills, using bank accounts, and fund transferring, to things like stock monitoring, trading, investing, and personal finance management, all have become possible due to mobile apps. Customers search for user-friendly, trustworthy, and secure apps, to solve all monetary issues.
From the first week of January to the end of March, the overall time spent in stock market applications increased by 80%. The market uncertainty and poor economy are reasons behind this. As a new trend, customers are currently using their banking apps daily.
4. Dating Apps
Dating apps have seen a massive surge during this global lockdown period. There was only a 5.3% increase in using these apps in 2019. But during the Coronavirus outbreak, we have seen a huge increase in the download of apps like Hinge, Bumble, and Tinder as all face-to-face meet-ups have been prohibited.
In 2019, it was already forecasted that more individuals would be meeting their partners virtually by 2035. On 29th March 2020, Tinder users worldwide swiped through 3 billion probable matches. And this was a record-breaking incident.
This trend is going to stay for a long as real-life dates can be very costly. Hence, meeting a person through a dating app will be less expensive and more effective for working out a relationship.
Read also: The Rise Of On-demand Apps During Coronavirus Outbreak – How We Can Help You With?
5. Entertainment Apps
Engaging entertainment apps help people reduce their boredom. During this pandemic, entertainment apps like Scrabble GO, IMDb, Snapchat, Google Play Music, Spotify, YouTube, HBO Now, Amazon Prime, Netflix, etc. have encountered a great surge. Kids are captivated in gaming applications for engaging themselves and get quite fun during this critical scenario.
Adults are also engaged in news applications to get updates on current happenings globally. News apps like Google News, BBC News, CNN, etc. have become more popular as people are curious and concerned about the most recent happenings worldwide.
They want to learn about the precautionary measures more to understand how the whole world is dealing with this crisis. Moreover, they want to know what healthcare and government entities are asking them to do.
6. e-Learning Apps
Lockdown not only prompted students to use online resources but also turned many people to try and excel in new skills for passing the time.
For instance, famous online language apps like Duolingo experienced a 148% spike in registration during March 2020 in the US. In late March, Udemy encountered a 425% increase in enrolments.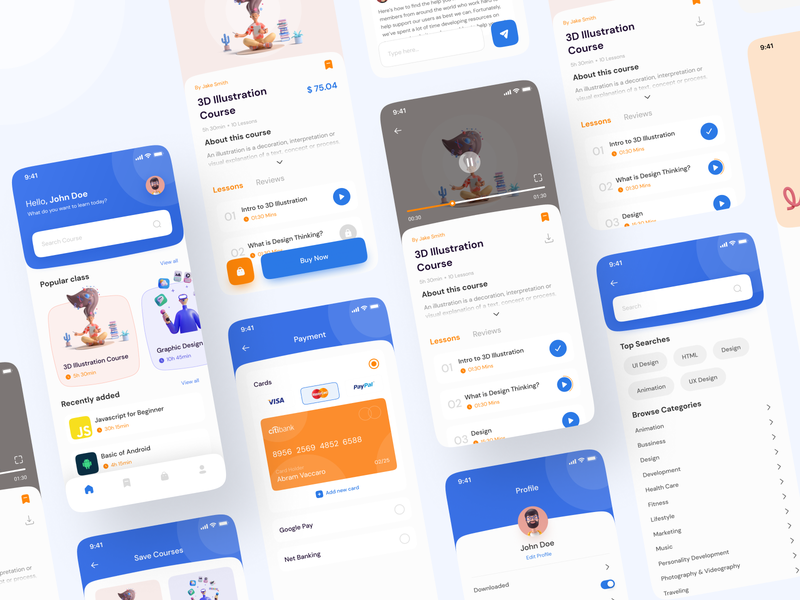 Source: eLearning App
Maybe the sudden energy for mastering skills will just remain until people go back to their normal life, but the e-learning organizations may continue to experience success due to the low cost and ease they are offering people for helping them pursue their new hobbies from home.
E-Learning apps do not only depend on education. You will find from language learning apps like Duolingo and Babbel to different course apps like Udemy.
A report says that Duolingo saw a 101% spike in its overall usage. The new learners are spending 13% more time on their learning, even on weekends in comparison with the earlier users.
Customers are utilizing their time for learning useful and new fun-filled skills in fields ranging from technology to arts. So, applications that have made it possible will remain and grow.
7. Social Media Apps
Social media apps play a pivotal role at the time of social distancing by helping everybody connect and get updates regarding the recent happenings globally.
Due to social distancing, social media activities have grown. Famous social media applications like Tumblr, Facebook, TikTok, Snapchat, Instagram, Pinterest, Twitter, WhatsApp, and Reddit have seen a great spike in their active user base.
People are becoming more engaged on social media platforms as everybody is posting, sharing, and chatting more than ever before. From influencers to celebs, and entrepreneurs, everybody is involving with social hubs for entertaining, inspiring, educating, and encouraging people to bear the pandemic by letting them understand their creativities.
8. Food Delivery Apps
Many cafes and restaurants struggled to work for takeaway orders so they could operate after closing their doors continuously during the lockdown. Some food delivery businesses like UberEats removed delivery charges for independent restaurants for helping them continue operating during the pandemic.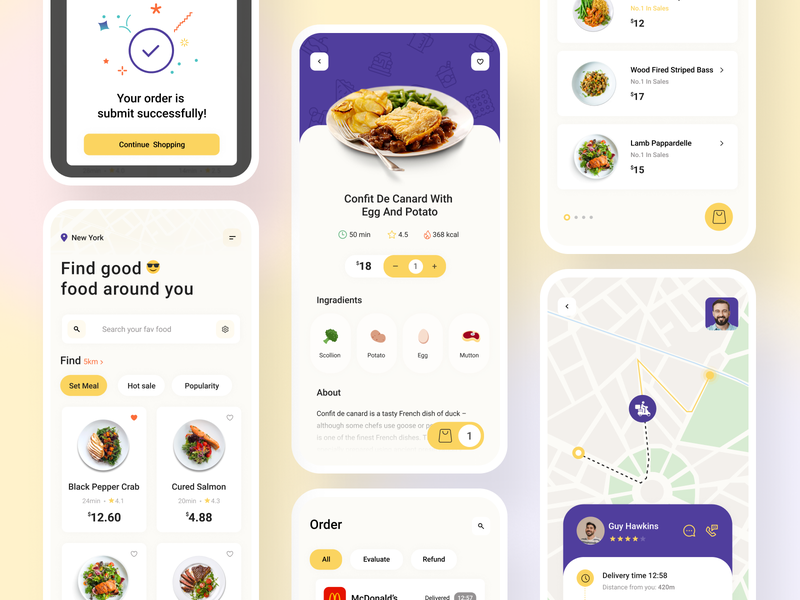 Source: Food Delivery App
Due to the pandemic, the food delivery app industry hit $45 billion in 2020, which was set to be $41 billion in 2021, as per the investment banking firm named Morgan Stanley. The ongoing crisis has sped up the trend that was already continuous, and food delivery is presently ready to make up 21% of the restaurant market by 2025.
Read also: The Biggest Challenges Faced by Food Delivery App Business
9. DIY and Home Improvement Apps
Since people are spending more time at home, the market for renovation supplies, home improvement, and DIY has emerged. From reviving their living places to using home automation technology, homeowners are trying their best to make their stay-at-home valuable.
A report says that apps like Lowe's and Home Depot saw a 205% and 195% hike in their app downloads respectively. Wayfair, the digital-first homeware retailer also experienced an 85% increase in its app downloads.
Thereby, mobile applications that help people produce and utilize their home improvement ideas and help them discover and purchase the right items are going to be successful with customers who presently want to spend their time at home with more happiness and enjoyment.
10. Edtech or Online Education Apps
Last year, many students globally have not visited their classrooms. Even this year, many haven't seen their new classrooms. So, from 2020 to 2021, we have seen a great digitalization of education.
Although the classroom experience will always be important for education, COVID-19 has highly stressed the merits of teaching and learning online.
Edtech apps like ClassDojo, Remind: Safe Classroom, and Google Classroom encountered a 565%, 290%, and 580% increase respectively from January 2020 to March 2020.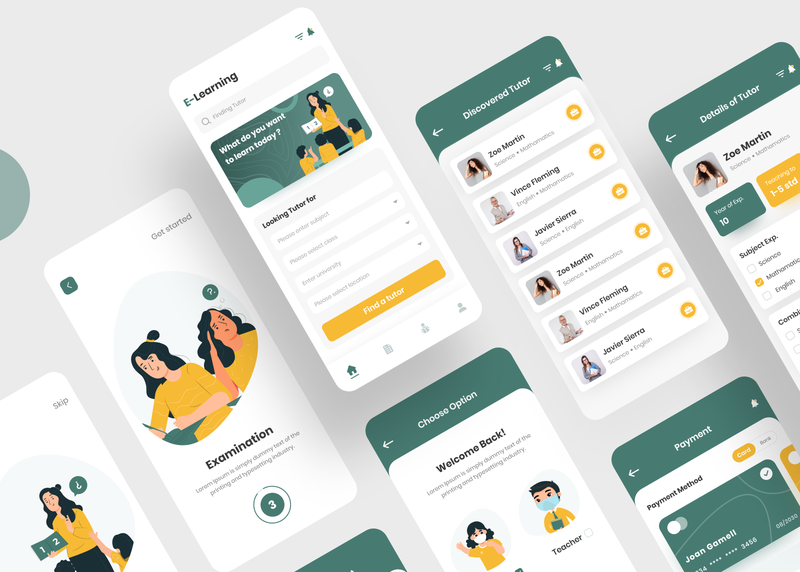 Source: Online Education App
After many years, these digital education apps finally saw scope in this crisis period. Byju's that was working great as a Freemium subscription model, grew a bit and started providing free online classes, experiencing a 150% hike in the number of users.
Several other applications provide tools for helping teachers prepare video lessons and arrange schoolwork, conduct examinations, and grade papers. The increase in demand for online education is loud and evident. Innovative applications that make it seamless for teachers to teach online and students to learn will develop continuously and be profit-making.
Wrap Up
From managing health and wealth to learning new skills, users are spending more time on mobile apps. An application that helps people in maintaining social distancing has more scopes to thrive soon.
It's a perfect time for new concepts, properly applied visions, and trendsetting creativities. So, if you have an app idea, now is the time to bring it into reality!