Everything You Need to Know About Mobile App Gamification
7 minutes read
32.5k Views
Mobile app gamification is a user-centered method to increase engagement and traffic for your app. This blog discusses how gaming elements increase the value of a mobile app and boost user retention. Since gamification is all about implementing fun elements from games to the tech world, it also motivates users to come back and try the app again.
This strategy highly impacts human behavior by making things more exciting and fun-filled for users. So, let us take your look at why you need to use mobile app gamification for your product and how to gamify your app!
Why You Need Mobile App Gamification
Gamification is a marketing tactic depending on the use of game methods like social interaction, competition, leaderboards, progress display, and rewards. Since people are more willing to complete tasks when they know they will get a reward at the end, gamification is a guide that directly increases users' interest in using your product.
Changing the user experience into playing a game can considerably boost user engagement and motivate them for interacting with the app more frequently. The winning scope impacts the users' behavior more than you can think of. This works for both a business owner and an individual to meet their goals.
A user is happy to achieve a task and gets a reward for that, and a business owner grows his revenue and gets a satisfied client who will possibly bring new clients to the app.
According to Gigya, gamification can enhance interaction with an application by one third, the number of comments increases by 13%, content visibility by 68%, and shares on social media by 22%.
As a business, what you will get from mobile app gamification, include:
More promising reviews
A leading position in the search engine
A stable social existence with no effort
A growing number of new users who become your target audience and are ready to use your app
Boost of engagement with your app
Happy users
How Gamification Works
Gamification is an amazing marketing technique if you want a user to achieve a specific task which he might refuse to do, or for involving more users with your app and please them with different rewards. This makes users delighted and they may spread words about your app also.
Now let's move to the part that discusses how gamification works!
Rewards
Giving rewards users for the frequent uses of your app, achieving goals, buying goods, sharing posts with their friends, participating in competitions and quizzes, and inviting friends for joining the app will not just help maintain their interest in your app but also grow their interest constantly.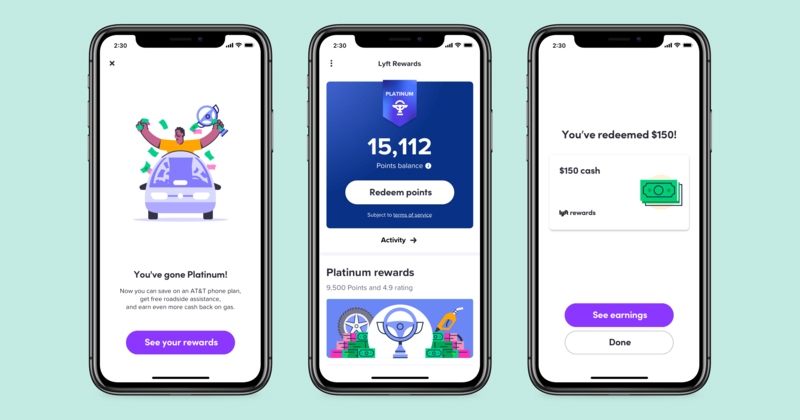 The rewards you can offer include:
In-app currency for spending within the app
Cash rewards
Digital goods to be exchanged for real goods
You must recognize what will make users return to your app again and again and provide it to them.
Competition
Your app can help people meet this desire to be the best while becoming the best. Everybody enjoys the advantages here – users' winning requirements become fulfilled and they get rewards for their efforts, and businesses get higher conversion and more user activities.
Progress Display
Recognition is a big requirement for every human being these days. They want to see how far they have moved towards their target and what enhancements they have achieved so far. This motivates people not to quit and do more.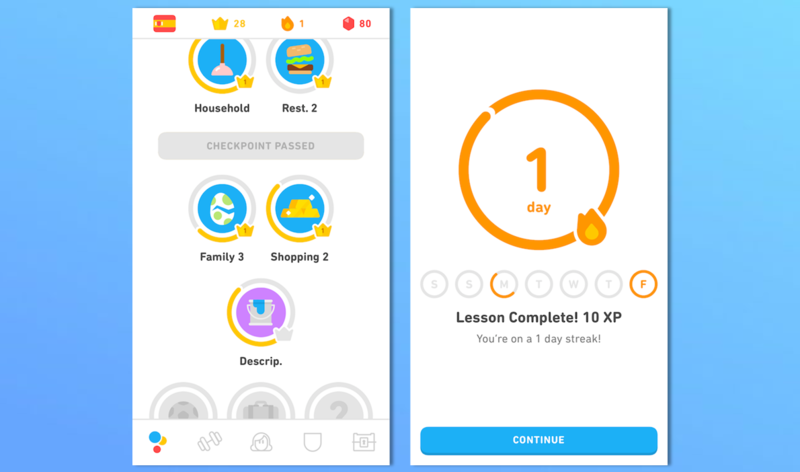 If you have accomplished, you want the share the news with the entire globe. This is why people post on social platforms and share their stories with others. And it works amazingly for business promotion and presence.
Social Interaction
Engaging new users is assured as people are willing to challenge their friends and want to compete with them.
Leaderboards
People prefer competition and they always want to win. Improvement motivates them, but sometimes it's not sufficient for users to go with the target.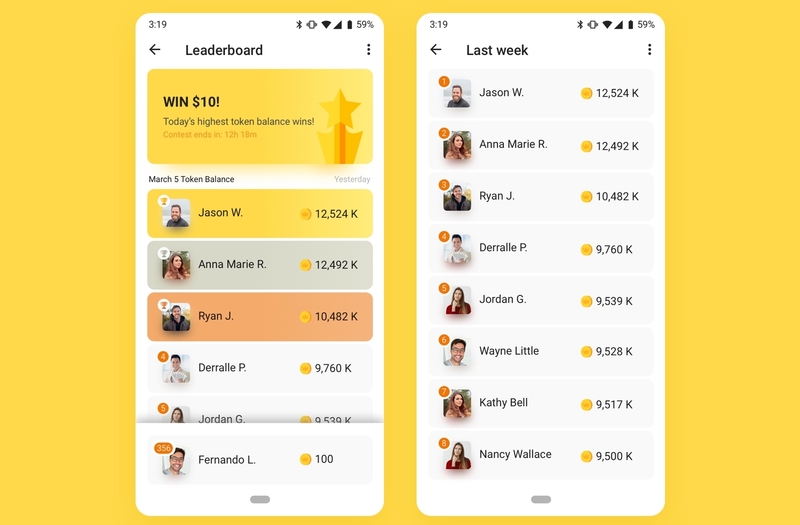 While discussing the comparison of your accomplishments with others, it becomes more tempting and interesting for you to participate in a race and prove yourself as the winner.
They want to get the highest scores and when they find somebody in a better position in a leaderboard, they try their best to acquire the first place.
What to Remember To Build a Successful Mobile App Gamification Strategy
Although app gamification brings a lot of benefits for a business, it does not assure the success of your business. Simultaneously, it might work great for business also. Hence, you should consider all possible challenges and risks that can stop you from meeting your business goals.
Here's what you should remember for making a successful mobile app gamification strategy:
1. Decide Your Targets and Check Their Status
If you want to apply a solution, then you must have a purpose for doing it. So, know that purpose from the scratch, remember it and follow a strategy, otherwise, your functions won't bring you the best results.
Create your app gamification plan while concentrating on both your users' requirements and your needs. Try to provide benefits to both needs.
2. Recognize Your Target Audience and Always Assess Them
If you don't make a gamification app strategy based on your target users' interests and requirements, it won't work. Data helps you discover who is interested in your product, how he/she behaves, why something is occurring certainly, and how to make it work for you.
3. Find Something Worthy for Your Users and Integrate It into the App
In case you know that something will work as you prefer it, it doesn't mean your users will share your opinion – they may have their likes and dislikes.
Hence, find out what users prefer the most, what can motivate them to finish the task, what can make them use your app, and not others'.
4. Keep It Unique but Simple
You don't have to redesign your app totally for making it gamified. If it performs great, you can just add some unique gamification features to it. Don't make yourself and users puzzled with complicated tactics, systems, and approaches.
The game rules you are providing to others must be easy to understand and follow. You should not annoy your users.
5. Make It Entertaining
Your app gamification's success directly depends on the users' experience while using the app. If it is enjoyable, entertaining, and playful, your users will be happier. It will motivate them to explore your app further.
For example, Duolingo – a language learning app, has used a set of gaming interactions that makes things fun and exciting for users.
6. Inspire Users for Sharing
Everybody wants shares and likes and so does a business. So, make all users proud of their accomplishments while using your app and let them say 'thank you' with a share on their social account. Communicate with your audience through Instagram, Twitter, Facebook, etc.
7. Listen to Your Users
Pay heed to what your users want to say: what they need to complain about and what they want to compliment about your app. This gives a clear image of what to keep, change, and enhance.
Gamification Tools
Most developers utilize Amazon GameCircle, Apple's Game Center, and Google Game Services, but you don't need to depend on these tools while developing your app. These are exclusively used for game development, but every mobile app can utilize some features provided by these libraries.
These tools help you add virtual goods, rewards, leaderboards, badges, and more gamification elements easily to your app.
Bottom Lines
Gamification helps users accomplish their goals and upgrade their skills. So, embrace the same strategy for your product. In case you do, you can easily retain your users, scale your business, and obtain new clients.