Why Small Business Should Invest in Mobile App?
7 minutes read
39.7k Views
Does your small business need the help of mobile application? Well, if you ask this question, then the reply would be a definite yes. Now, you may wonder how the mobile application can prove to a great support for flourishing your small business enterprise, considering the fact that mobile app is a costly affair.
However, this is merely a misconception because with numerous numbers of mobile apps getting developed nowadays, availing the services of an affordable Mobile App Development Company has become easier compared to the previous years.
In fact, as time is progressing, more and more business owners have started to understand the value and benefits that mobile apps offer to their existing business.
According to a survey, about 42% small business already owns a mobile app, whereas, nearly 30% are planning to invest in building one. The same study reveals that nearly 55% of the millennials owning a small business have a mobile app.
1. You Can Engage More Customers With Minimal Effort
Even if you are a business owner of a small enterprise, your sole aim is to get across more and more customers. Until now, the small business have been employing traditional methods to increase the customer base such as advertisement through hoardings and pamphlets, newspaper, etc.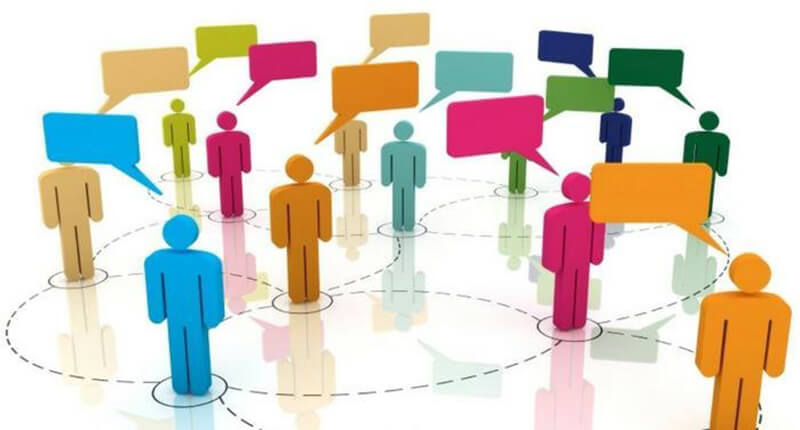 but, times have changed and you have to adopt new techniques to each out potential consumers. The mobile apps will provide that scope where you can directly communicate with your target audience in real time.
You can promote your products and services at a rapid pace. The mobile apps also help in taking the customer opinion poll, which further helps in to prepare strategies thereafter.
2. Mobile Apps are Great Marketing Assets Indeed
Ever since the concept of digital marketing has evolved in the strata of business promotion, we have seen how websites have brought a major change. However, now this place has been substituted by mobile applications that are proving to a great marketing tool for any business on the floor.
Now, this marketing tool has rightly joined hands with the geolocation and beacon technology. This is helping the business owners to track their customers in real time and more importantly, they can send specific messages as soon as the customer is nearing their store location. This also helps a great deal in decreasing the cost of marketing expenses. The business can focus on their customers and deliver what they are looking for.
3. Allows You to Take the Valuable Feedback
Nowadays, you know about the stiff and hard-hearted competition prevailing in the market. It is very difficult to keep your customers interested for a long time. However, having said that if you are taking their valuable opinion and views, then you can improvise a lot and offer far better products and services.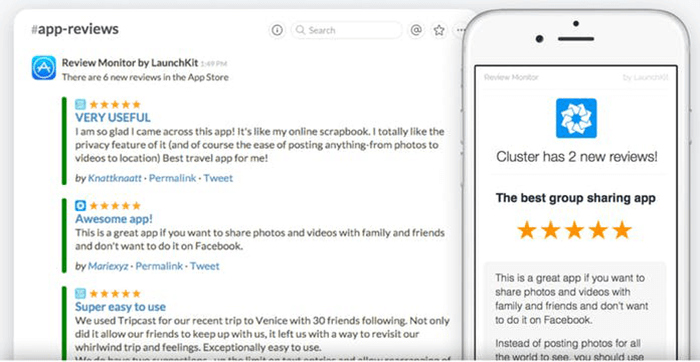 Whether you have an Android or iOS app, the ratings and reviews certainly mean a lot in the Google Play Store or iOS app store.
It is a parameter that helps you to judge your products and services. If you are constantly receiving negative feedback, then you can look into the matter as to what is going wrong. You have to take the reviews and ratings of the customers seriously if you want to excel further up.
4. Simplifies the Entire Payment Process
Small businesses often mess up with payments as they basically deal or conduct business transaction in cash. But now, it's time to go for the cashless system which will not only make your transactions simpler and stress-free but also will help in saving a lot of time.
Gone are the days when you needed a calculator to doing all the mathematical operations. The introduction of payment gateway will provide a huge relief from all these hectic tasks. Whether you are receiving a payment from a customer or party, it will directly be credited into your account with just a few easy taps.
In the same way, if you have to pay someone, say wholesalers, you can also follow the same process. You don't need to maintain separate registry or book for recording the transactions as everything will be available in the mobile app.
Read also: Tips for Integrating Payment Gateway in a Mobile App
5. Offering the Loyalty Programs to Customers
With the introduction of mobile apps, we have seen the concept of loyalty programs. This is a kind of promotional strategy where you offer rewards in the form of cash backs or coupons to all those existing customers who have been using your mobile app for a long period of time or in other ways have been loyal to you.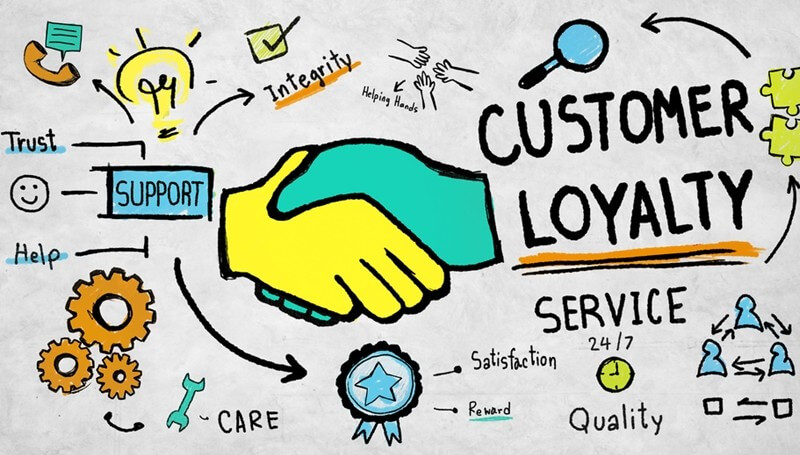 The loyalty programs not only help in engaging the customers but also assist in collecting the valuable information and inputs about his likes and dislikes and how he feels regarding your business. The loyalty programs will enhance the user experience as well.
6. Sell Your Products Faster and Build a Brand Image
Mobile apps can change the conventional selling methods where business owners waited for customers to arrive at their store. It helps you to sell your products online at a much quicker pace and here you don't have to convince the customer to buy your item.
The customer relatively chooses the product from the concerned category, pays the amount and the product is sold.
In fact, you are also creating a brand image by owning a mobile app for your business. You get to see a positive response when customer visit your app and navigate through the various items on display.
7. Scheduling the Appointments and Reminders
For those business owners, who are basically service providers such as saloon or laundry business, you can provide the facility of scheduling appointments and reminders to the customers.
The customers will schedule an appointment to visit your saloon and they don't have to waste their time in waiting for other customers. Similarly, if there is a coaching class, it can send reminders to the students that they have to attend classes at the appointed time. You can do so by sending bulk SMS at the same time.
8. Offering the Support of Mobile Customer Relationship Management
The Mobile Customer Relationship Management or CRM proves to be quite worthy for the small business owners. You can keep a track record of all your customers, their contacts, email ids and other such information of value at one place in the app.
As such you don't have to write everything in details and waste your time and energy. This will bolster your sales and you can access all the quick information at one go.
Conclusion
So, what we have seen is that mobile apps is not just a worthy asset for the big entrepreneurs and business tycoons, but even small business enterprises can look forward to investing into developing a mobile app.
The only thing that matters here is finding the right App Development Company that caters services at reasonable prices. Once you develop an app, you would notice the positive output only a few months later.
So, without wasting your time further come to us with your project and we will give the right direction to your business within budget friendly charges.